Meta.Morf 2022 – Ecophilia / Dokkhuset / Conference May 21 / Curator: Zane Cerpina
Matters of Play and Passion
Špela Petrič [SL]
By recognising the ubiquitous, (eco)systemic embeddedness within algorithmic logic, Špela Petrič's recent work examines the potential of AI, design and robotics to create compelling ways of engaging with plants. As there is no outside to the computational system Petrič attempts to subvert its intentions by using feminist principles of resistance – to practice erotics, cultivate passions of everyday and seek pleasures not instructed from elsewhere. Inspired by the plants' resilience in totalising circumstances, what emerges at the nexus of art, computation, and vegetal becoming formulates new possibilities of interspecies relations in exultopias to come.
Špela Petrič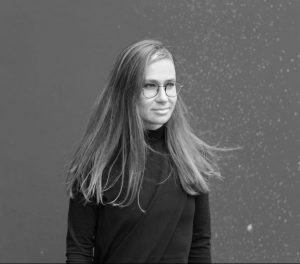 Špela Petrič is a new media artist with a background in the natural sciences. Her artistic practice combines biomedia and performativity to enact strange relations that reveal the underpinnings of our (bio)technological societies. Petrič has received several awards, such as the White Aphroid for outstanding artistic achievement (Slovenia), the Bioart and Design Award (Netherlands), and an Award of Distinction at Prix Ars Electronica (Austria).
Header Graphics: "PL'AI" by Špela Petrič. Produced by: Kersnikova Institute. Photo credit: Hana Josic.
Portrait Photograph by Anže Sekelj.