Meta.Morf 2022 / Heimdal Kunstforening / Dance performance May 28 & 29 / Curator: Daniel Vincent Hansen
How to Read Water #4
Anna Thu Schmidt [DE]
I'd not be surprised if there were as many stories about the sea as there are grains of sand washed up on its many shores. Those stories have come to change in recent years however. Not so long ago, the sea was considered too large to ever be claimed by any nation, now it has been mapped, measured and divided, but it's also threatening to swallow up whole countries and completely upend the way we live our lives. There is no escaping that the sea, and water, will claim even more space in future stories.
The performance "How to Read Water #4" seeks to explore our multifaceted relationship to the different forms of water that surrounds us, especially the ocean. Through interconnected installations, dance, sound and video pieces the participating artists Anna Thu Schmidt, Thea Ellingsen Grant, Hanne Dahl Geving and Mina Paasche will create a room for reflection. Inspired by the research on how Blue Spaces – such as oceans and other bodies of water – affect us humans, the artists will move as one, much like their subject.
Water has been shown to improve our mood and to have beneficial effects on urban areas and its inhabitants. Our bodies clearly respond to it, when we see it, smell it, touch it, dream of it. Water resonates in us, we are connected by its ebbs and flows. And as a whole we're still drawn to it like those who wrote of it some thousands of years ago, like Narcissus we seek to reflect ourselves, our time and our way of life in it. This is how to read water.
How to read water is an ongoing project presented in different formats: one-on-one performances indoors and outdoor, multidisciplinary performance inside a black box at Stillverk 1, outdoor performance at Trondheimsfjorden, long durational dance installation at Heimdal Kunstforening and a dance film exhibit at TEKS.
How to read water #4 will be presented:
Saturday May 28 and Sunday May 29
Concept/choreography/dancer: Anna Thu Schmidt
Music/composition: Thea Ellingsen Grant
Live visuals/video art/installation: Mina Paasche
Film footage visuals: Hanne Dahl Geving
Anna Thu Schmidt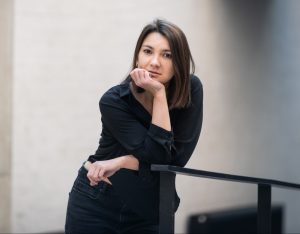 Anna Thu Schmidt (born 1989 in Germany) is a dance artist with a focus on dance improvisation, interdisciplinary projects, site-specific work, and integrated dance. Since 2017 Anna has been based in Trondheim after living and working in Indonesia, the Netherlands, and Germany. Her work is inspired by the cultures and natural environments she lives in and the connection and communications between humans and nature. Themes such as inclusion and accessibility are central in her artistic work. Her interest in the relation of dance to other arts leads to international collaborations and research on the intertwinement of dance and installation art.
Anna holds B.A. in Dance in Education (ArtEZ University of the Arts Arnhem/Netherlands) and M.A. in Dance Studies (NTNU Trondheim/ Norway). Anna is part of the dance company Danselaboratoriet, leads Samtidsdans for voksne and started up Praxis Trondheim. With the project ImproDans Trondheim she wants to offer an open, free and safe space for dance and music improvisation for artists from all disciplines and the community of movement and sound enthusiasts in Trondheim.
Thea Ellingsen Grant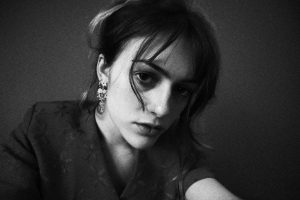 Thea Ellingsen Grant is a vocalist, composer and producer living in Norway. Her musical influences are many resulting in the creation and participation in different projects and bands. She graduated from the Jazz Academy in Trondheim in 2019 and is alternately producing and releasing music, playing gigs and touring with her projects – JUNO, j00, Caramel 11, Alpaca Ensemble & Eirik Hegdal, How To Read Water and Thea Ellingsen Grant – solo. She has released two albums «The Sky Opens Twice» and «Young Star» and she's currently working on her first solo vocal album «Water and Dreams». On this album she will explore a vocal relationship with electronic devices, the foundation of several multidisciplinary collaborations, Panta Rei Danseteater and Arch 8 to mention a few. In 2018 she was commissioned to write and produce the music for the contemporary dance performance «Rising Tide» by Arch 8 / Erik Kaiel which premiered at the Purchase Art Centre in New York.
Mina Paasche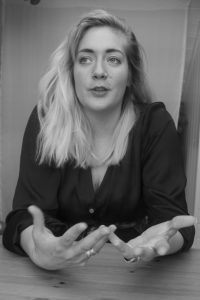 Mina Paasche (b.1988 in Lørenskog, Norway) is an interdisciplinary artist and researcher based in Bergen, Norway. Paasche combines art, cultural probes, ethnography and technology. Her work develops in a wide range of media including, film, video, sound, installation, photography and live performances which have been exhibited at both national and international performance and media arts festivals, institutions and galleries. Through her works, Paasche often explores interdisciplinary collaborative projects. Working on projects about human and animal echolocation and the transportation of soundscapes, inclusive exhibition designs, dystopian predictions about the future, gender identity, refugee issues and topics around illness and identity.
Her work is part of private collections in Denmark and Norway. Selected references: Factory Light Festival, Asker (2021), The Spring Exhibition at Kunsthall Charlottenborg, Copenhagen (2021), Ars Electronica Festival in Linz, Austria (2020), Aarhus Artspace (2020), Gallery Monitor, Gothenburg (2020), Den Frie Utstillings Bygning, Copenhagen (2019, 2016), Rosendal Teater, Trondheim (2020), CPH:DOX Audio:visual (2019), Louisiana Museum of Modern Art (2018), Carpark festival (2018), Plugout festival (2017), Mod.Strøm festivalen (2017).
Hanne Dahl Geving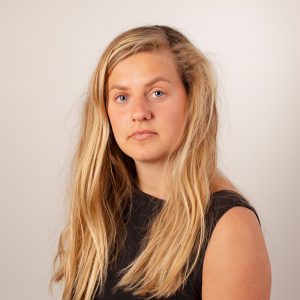 Hanne Dahl Geving (b.1991) is a visual artist based in Trondheim, Norway. She has a master's degree in photojournalism from Mid Sweden University, Sweden, and a bachelor's degree in photography from the University of the Creative Arts,England. Geving has worked with different mediums including photography, video, performance, text and sound, where she explores acoustic environments and human response to sound and multisensory experiences. In her art practice, Geving is interested in exploring themes that affect the human mental and physical health, and how art can be used to deal with difficult situations and emotions.
Her work has been shown at various exhibition venues both nationally and internationally, such as, Centum för fotografi (SE), Kystmuseet i Sør-Trøndelag (NO) Truman Brewery (UK), Sundsvall Könstforening (SE), Teaterhuset Avant Garden (NO) and Porsgrunn Kunstforening (NE). Geving has worked with different artists which has resulted in both national and international collaborations and led to the establishment of the artist group HRKCollective.
(Norsk oversettelse, Aksel Øien)
Det ville ikke overrasket meg om det finnes like mange fortellinger om havet som det finnes sandkorn slått opp av bølger på verdens strender, fortellinger som har endret seg i løpet av de siste årene. For ikke alt for lenge siden var havet ansett for å være for vidstrakt til noen gang å bli annektert av noen nasjon. Nå er det kartlagt, oppmålt og delt, men det truer også med å sluke hele land og snu våre liv på hodet. Det er med andre ord ingen tvil om at havet vil kreve en større rolle i fremtidens fortellinger.
"How to Read Water #4" er en performance hvor våre mange ulike forhold til vannet omkring oss, spesielt havet, undersøkes. Via sammenstilte installasjoner, dans, lyd og video, skaper Anna Thu Schmidt, Thea Ellingsen Grant, Hanne Dahl Geving og Mina Paasche et rom til refleksjon. Engasjert i undersøkelser av hvordan "Blå Rom" – som hav og vannets andre former – påvirker mennesket, vil kunstnerne bevege seg sammen som en, nettopp slik vannet gjør.
Vann har vist seg å være godt for sinnet og å ha gunstige egenskaper for urbane områder og dets innbyggere. Kroppene våre har en tydelig forbindelse til det, når vi ser det, lukter det, drømmer om det. Vann resonnerer i oss, vi er knyttet til dens flo og fjære. Og i det store tiltrekkes vi til det akkurat slik de som skrev om det for tusenvis av år siden gjorde. Som Narcissus søker vi etter refleksjonen av oss selv, av vår tid og våre liv i det. Dette er How to Read Water.
How to read water er et prosjekt som er presentert i ulike formater: en-til-en-forestillinger innendørs og utendørs, tverrfaglig forestilling inne i black boksen på Stillverk 1, utendørs forestilling ved Trondheimfjorden, langvarig danseinstallasjon ved Heimdal Kunstforening og en dansefilm utstilling på TEKS.
How to read water #4 vil bli presentert:
Lørdag 28. Mai og Søndag 29. Mai 2022 kl 12-16 Heimdal Kunstforening
Konsept/koreografi/danser: Anna Thu Schmidt
Musikk/komposisjon: Thea Ellingsen Grant
Live visuals/videokunst/installasjon: Mina Paasche
Filmopptak visuelle: Hanne Dahl Geving
Portrait Photograph (Anna): Yaniv Cohen.
Portrait Photograph (Mina): Jakob Østringen.