Meta.Morf 2022 – Ecophilia / K-U-K – Kjøpmannsgata Ung Kunst / Exhibition May 6 – August 14 /
Curator: Zane Cerpina / Co-curator: Espen Gangvik
GOTH BEEKEEPING / HIBERNACULUM / MANURE FROM MONEY
Marius Presterud [NO]
GOTH BEEKEEPING (2020)
Video installation (01:06/looped).
Performance by Marius Presterud and Mikkel Dagestad.
Camera and editing by Lene Johansen.
Description: ritual-hygienic cleansing of Oslo Apiary & Aviary's beeyard (2014-2019), at Losæter, downtown Oslo. Video shown through mourning veil.
We are all at all times surrounded by dead or dying ways of being, which succumbs to that which remains. These unsuccessful stories are seldom part of the discourse in societies built around future-oriented optimism and ideas of continuous growth. In November 2019 it was announced that the beeyard Oslo Apiary & Aviary had been running in downtown Oslo since 2014, was to be demolished because of the expansion of an ongoing city development project.
The video installation GOTH BEEKEEPING depicts the hygienic cleansing of the beeyard, shown through a mourning veil. By pausing on and ritualizing this moment of loss, Oslo Apiary & Aviary uses their own failure systematically to inspect the possibilities and limits posed by our urban habitat. In this way they tell a story about different ways to live and die, in a living and dying world.
Seen in light of the other pieces presented at Ecophilia – sculptures with the potential to house insects or who slowly dissolve money to produce plant manure – the work composition offers a critical commentary to ideas concerning progression, hopes for the future, growth and utopian escapism.
To what degree are our visions of the future made at the cost of connection to the immediate, and to what degree do the development of 'green cities' hinder citizen's self-initiated attempts at ecosystemic change? Which solutions do we lose sight of when we avoid staying with feelings of loss, entrapment and hopelessness produced by our post-sustainable moment?
HIBERNACULUM (Moth-)
Ecovention
Materials: Clay, wood, concrete, glass, beeswax, gum, pollen
Dimensions: Varies
Description: Poured cement, smashed glass and sticks foraged from the city, sand from the city beach, candles dipped using beeswax from artists' own urban beeyard, chewing gum with pollen, bisque burnt clay.
MANURE FROM MONEY
Materials: Heat sculpted PET bottles, water and coins
Dimensions: dimensions vary
Description: The smallest European coin currencies placed in water. The change contain micronutrients plants cannot live without; iron, copper, zinc. Oxygenation happens faster in water and speeds up the release of these nutrients, creating a thin watery manure.
Marius Presterud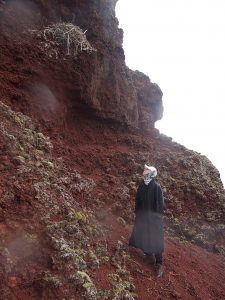 Marius Presterud (b.1980, Drammen) is a Norwegian artist based in Berlin and Oslo. He works across a variety of media; performance, poetry, sculpture and ecoventions. He has toured Europe and been a featured poet at venues in Paris, Berlin and Istanbul, and he has performed in established galleries such as Henie Onstad Art Center, Norway, and Hamburger Bahnhof, Germany. In 2018 he was a debutant at Norway's 131. National Art Exhibition, Høstutstillingen, and in 2021 he had his first solo exhibition abroad, at Exgirlfriend Gallery, Berlin. Common themes throughout his work are a focus on selfhood, significant otherness and societal health.
Previous to working as an artist, Presterud held positions within the field of project management, program coordinating, curatorial research, music and psychiatry. He received his psychologist licence in 2008 and went on to work in the public and private health sector for several years, before being drawn to art's didactic and remedial potential, as well as art as a repository for non-commodifiable values. In the period 2014-2019, he worked full-time with his art- and research based practice, Oslo Apiary & Aviary, which he describes as a "Dark-ecological service provider". He currently works as both artist and group-analytic art therapist.
Header Graphics: "Hibernaculum (Moth-)" by Marius Presterud.