Kosmorama, Nova Cinema, movie theatre # 9, March 12, 2016.
Designing the impossible
Nelly Ben Hayoun (UK)
At Meta.Morf 2016, the Willy Wonka of Design and Science, Critical explorer and fearless and passionate provocateur, Wired Innovation Fellow, designer Nelly Ben Hayoun will create a space for thoughts, debate and provocation around the sociological and critical impact of new technologies. She will define her design work and practice as a Designer of Experiences and demonstrate how the Human Condition can prevail over technology. She will pledge for Greek Tragedy and remind the audience that innovation often comes from 'multidisciplinary conflicts'.
She will explain the challenges she faces in her own practice, trying to defy and design in the gravity of the hyppereal, a world where fiction is as truthful as reality. In this passionate keynote, she will share the complexity of her large scale projects (The International Space Orchestra and Disaster Playground) and introduce member of the public to her 'hammering and total bombardment' philosophy.
Nelly Ben Hayoun
Dubbed the 'Willy Wonka of Design and Science', Nelly is an award ​winning explorer and director, a fearless and passionate provocateur. She is the Designer of Experiences at the Search for Extraterrestrial Intelligence Institute, Head of Experiences at We Transfer, a Wired Innovation fellow, a member of the International astronautical federation and in 2013 Icon Magazine touted Ben Hayoun as one of the 50 international designers "shaping the future".She works with leading scientists to devise subversive events and bring chaos and critical thinking amongst members of the public and institutions.
Ben Hayoun exhibits her work in leading museums and design centres across the world, amongst them the Victoria and Albert (V&A) Museum, the National Museum of China, the National Museum in Stockholm and MOMA in NYC. An varied roll call of collaborators and clients include NASA, XL Recordings, Google, The American Institute of Graphic Arts, Mailchimp, The Guardian, BBC, Red Bull amongst others.
Ben Hayoun assembled and directed the International Space Orchestra (ISO) – the world first orchestra of space scientists and astronauts; where she partnered with Beck, Bobby Womack, Damon Albarn, Maywa Denki, Bruce Sterling and Penguin Café in a musical collaboration that took music into space. The soundtrack is now physically orbiting around the earth in the International Space Station.
In her spare time Ben Hayoun is training to be an astronaut and completing her PhD in Human Geography.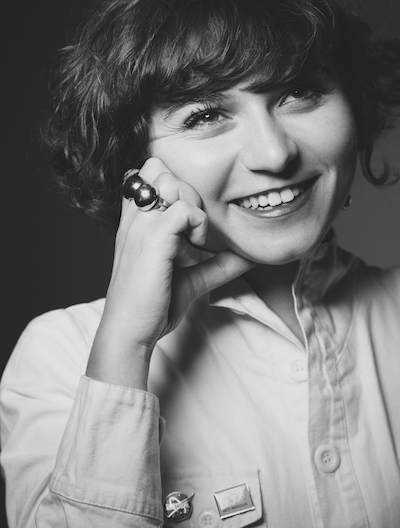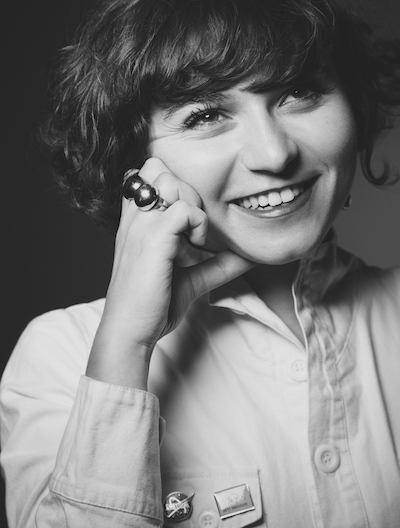 Photo by Sarah Piantadosi for Under the Influence Magazine