Futurescapes
A Symposium in New Media, Technology, and the Humanities
Meta.Morf 2016 / Dragvoll, Trondheim, March 14–15, 2016
http://typecraft.org/tc2wiki/Futurescapes


Futurescapes is part of the Norwegian University of Science and Technology's (NTNU) Interdisciplinary Humanities Forum Initiative and an accompanying event of the 2016 Meta.Morf Art + Technology Biennale devoted to the technology of outer space and interstellar travel.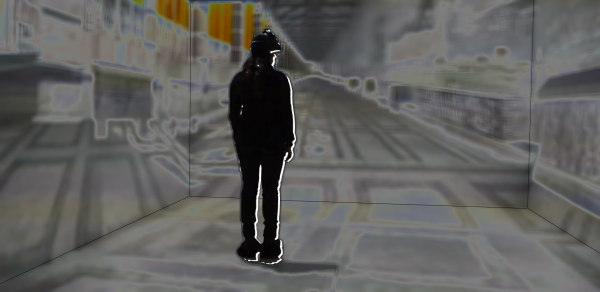 Kari Kraus  |  Tobias Blanke  |  Andreas Philippopoulos-Mihalopoulos  |  Dorothee Beermann  |  Hanna Musiol
Futurescapes shares the Biennale's focus on interplanetarity, time, and the cosmic beyond, and on humans who dream, invent, construct, and destroy their way into the future, but with an explicit commitment to a meta, critical approach to technological, cultural, artistic, and scholarly innovation. The Symposium will also explore new locations and entanglements of the humanities, new media, and technology, and offer a place for diverse scholars and educators to showcase their cosmic or future-oriented work across disciplinary boundaries. At Futurescapes, in other words, we will not only learn new mixed-media methodologies but also interrogate critically how and with what tools humanists and technologists communicate with one another, think big ideas, and make things. Finally, Futurescapes will address the ethical, legal, and political implications of such work, and how it bears on the futures of our diverse fields.


SYMPOSIUM STREAMS
Futurescapes participants will showcase projects in several formats: panel talks, lightning shorts, workshops, installations, and demos, organized in thematic streams.
Digital humanities, interdisciplinary methodologies, and new research questions. How have the humanistic thought and creative practices associated with fine arts, music, and popular culture transformed neuroscience, information technology, communication, and computational sciences? Conversely, how has the digital turn transformed the supposedly "analogue" disciplines of literary studies, linguistics, history, and philosophy? What do text mining, data visualization, data sonification, topic modeling, textual annotation, and digital curation offer the humanities? What are the new research questions they enable us to ask? What are the benefits and limitations of this digital and big-data turn and these cross-disciplinary methodologies?
Communication, networks, interfaces. Different disciplines—linguistics, media studies, sociology, history, computational sciences—examine how humans communicate with one another. New technologies are now helping us create new languages, sounds, interfaces, and modes of human communication. What are these new "languages" and communication networks that propel us into the future? Who participates in these new media conversations? What new ways of seeing, listening, sensing do they engender?

SPONSORS AND PARTNERS
Futurescapes is organized by Dorothee Beermann and Hanna Musiol in partnership with Kunstakademiet i Trondheim (KiT), Meta.Morf, and Trondheim Electronic Arts Center (TEKS).  The event is supported by the Department for Language and Literature, the Humanities Faculty at NTNU, the Norwegian Research Council and NTNU libraries: the Dragvoll Library and the Gunnerus Library, and