Mankind was born on Earth –It was never meant to die here
Christopher Nolan, Interstellar, 2014
Meta.Morf 2016 introduction
On October 24, 1946, Earth was for the first time photographed from the boundary of outer space. 20 years later we yet again observed our planet through the eyes of Lunar Orbiter 1, and during the '70s, the Moon missions' observation of the blue planet finally laid the groundwork for the notion of our planet as part of an ecosystem in a universe of unimaginable proportions.
Today, just 70 years after the V2 rocket's photo session, we've turned our sights toward horizons beyond worlds already visited by robots. In August 2012, after 35 years of traveling, Voyager 1 left our solar system heading for interstellar space, and in July the following year, the second blue planet man has seen was detected through the Hubble Telescope, 63 light years—596,000 billion kilometers—away. The observable part of the universe has a diameter of 93 billion light years. No one still knows whether it is infinite or not, and physicists and astronomers are discussing the possibility of the multiverse.
The fourth Trondheim biennale – Meta.Morf 2016 – will showcase artists, writers and scientists that in various ways take a closer look at man as interstellar traveller, and how we at the beginning of this millennium are about to redefine our relationship with the stars and, consequently, ourselves.
Espen Gangvik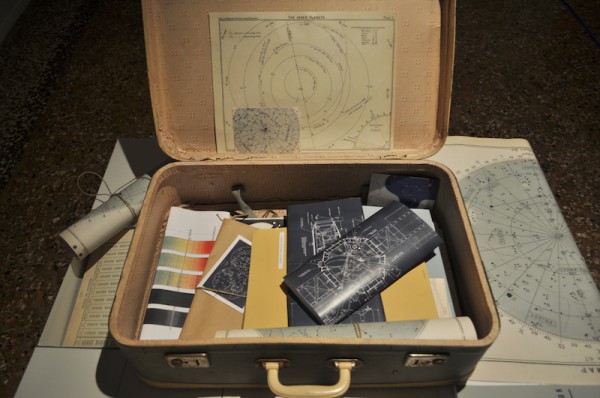 Pamela Breda – Reaching for the Stars
Meta.Morf platform
Artistic and scientific research are continuously challenging and changing our perspectives on life, often implying new philosophical and existential questions.
Biotechnology, nanotechnology, neuroscience and new communications and computer technologies represent fields that expands the boundaries of artistic practices, practises that in turn may reveal unexplored viewpoints for scientifically based research.
The artist as a conveyor and interpreter of new knowledge and research, plays a crucial role for society's ability for both having a proper insight, as well as being able to maintain an adequate discourse regarding the use of new technologies and scientific advancements.
Meta.Morf shall present artists, musicians, writers and researchers for a broader audience with projects and performances that in various ways helps extending our perspectives on life, and beyond.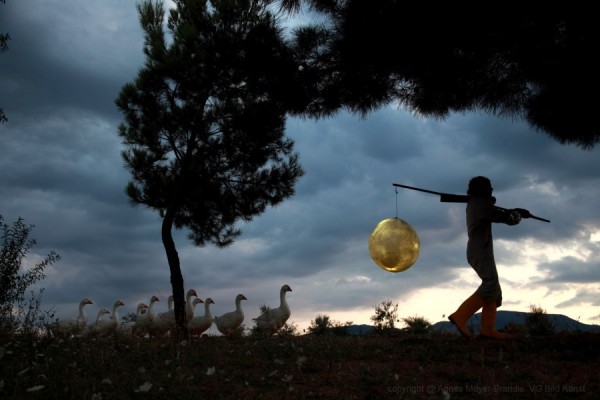 Agnes Meyer-Brandis – The Moon Goose Analogue
Meta.Morf 2016 curators
| | |
| --- | --- |
| Alex Adriaansens | Director V2_, Rotterdam / TEKS |
| Rachel Armstrong | Professor, Newcastle University / TEKS |
| Margrete Abelsen | Director / Babel Showroom for Art |
| Randi Brockmann | Director / Trondheim Centre for Contemporary Art |
| Annett Busch | Curator, Trondheim Academy of Fine Art / NTNU |
| Frank Ekeberg | Sound artist / TEKS |
| Silje Engeness | CEO, Kosmorama Trondheim International Film Festival |
| Thomas Flor | Art historian, The National Museum |
| Bjørnar Gammelsæter | Trondheim Public Library |
| Espen Gangvik | Director TEKS / Meta.Morf |
| Eirik Havnes | Sound artist / Babel Showroom for Art |
| Dorothee Beermann | Department of Language and Literature / NTNU |
| Hanna Musiol | Department of Language and Literature / NTNU |
| Arnfinn Rokne | Director, Trondheim Science Center |
| Florian Schneider | Department leader,  Trondheim Academy of Fine Art / NTNU |
| Jeremy Welsh | Professor, Trondheim Academy of Fine Art / NTNU |
All about the curators here –>
Meta.Morf 2016 partners
Meta.Morf wishes to give a great and humble thanks to one and each of these fine people and their institutions for their participation and contributions behind the scenes for making the fourth Trondheim biennale for art and technology a reality!
Meta.Morf 2016 on site production team
  Susanne Eeg  

  General production management / Hospitality management

  Frank Ekeberg  

  Concert curating / Concert production / Catalogue translation / Copy editing

  Espen Gangvik

  Co-curating / Copy editing / Exhibition production / Freight logistics / Funding / Press / Promotion / Web design

  Arnfinn Killingtveit

  Technical consultant

 Jørgen Hallås Skatland  

  Travel logistics

  Unni Soelberg  

  Copy editing / Graphic design (Tibe-T)

 
Eirik Havnes
Mathieu Lacroix
Håvard Stamnes
Hilde Pytkowski
Øyvind Sørfjordmo
David Breida
William Bentsen
Katja Van Etten Jarem
Andrea Menéndez
Jessica Vargas
Daniel Romero Nieto 

Technical assistents
TEKS – Trondheim Electronic Arts Centre
TEKS – Trondheim Electronic Arts Centre – is the organiser of Meta.Morf.
TEKS is a non-profit organisation founded in Trondheim in 2002. The organisation is a resource and competence centre that aims to produce and convey techno related art projects within all art disciplines.
TEKS initiates and organises artistic productions and projects, works with promotion and education through courses and workshops, and acts as organizer or co-organiser of various techno related cultural initiatives.
TEKS is in 2016 funded by the Arts council Norway and Trondheim Municipality.
TEKS is a member of PNEK, Production network for Electronic arts, Norway.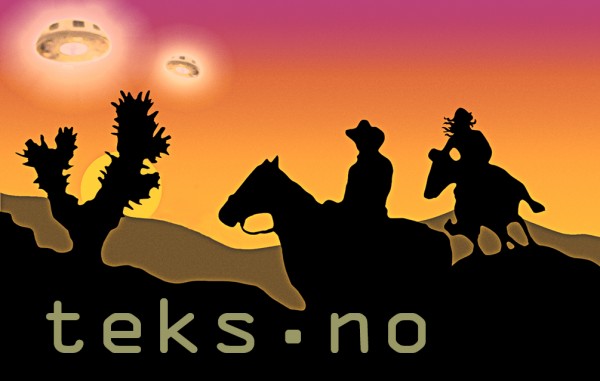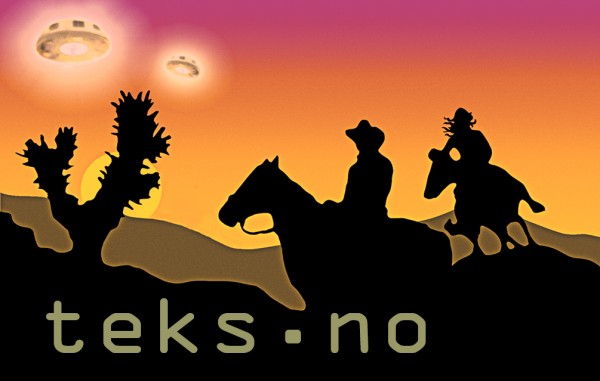 // TEKS, Pb 2227, 7412 Trondheim, Norway // teks(at)teks.no // +47 7348 8030 //