VERTIGO
::VTOL:: – Dmitry Morozov (RU)
Babel Art Space, April 14 – May 1, 2016
Curators: Margrete Abelsen / Eirik Havnes
VTOL usually combines sound and robotic/kinetic ideas with social/psychological (perception) and aesthetic experiments through DIY technologies and materials. Most of his work are 100 % made by himself using very simple and common parts by hacking them or finding ways to use readymade objects and technologies. VTOL makes use of open source software like Pure Data for his programming.
RENDERING
Article by Eirik Havnes
Dmitry Morozov aka VTOL's installation at Babel is a slight reminder of the questions one might ask too late when thinking of exploration of another world. What should one prepare for? What will you meet? What will you need, and what should you bring? Will it work? And even if these questions have been widely thought through, you will not get a final answer until you go out and experience the outcome.
VTOL will be a resident artist at the production facilities Lademoen Kunstnerverksteder (LKV) in Trondheim during Meta.Morf, arriving with the plans and equipment to build a commissioned work of an orbiting sonic installation exploring the technical and perceptual limitations of moving sound. An artist resident will be faced with the same issues as above, just left with familiar tools in a new enviroment, culture, artspace and a plan.
Other works presented by VTOL explore how one can extract signals and information from other objects. On both a microscopical and macroscopical level, these installations interpret, render and resynthesize information given from certain objects into sonically and visually stunning works. This rendering process rises the fundamental question of communication and translation: How can we know how information sent out will be interpreted? Does Voyagerís Golden Record really have a function? Is there any use of searching for electromagnetic information? And once again: What should one prepare for?
//VTOL artist talk at Mustek
//Øystein Fjeldbo, binaural installation at Mustek 
April 15, 19.00 – 22.00
Øystein Fjeldbo, Opening: 19.00
Øystein Fjeldbo is currently working on his master's degree in Music Technology at NTNU. He focuses on how to use supersonic sound to trace the movements of visitors in a gallery space. Halfway trough his master project he will present a binaural installation in the Music Technology 16-channel surround sound room.
The installation is a binaural exploration of space, made for headphones, where the visitors will create a new world around themselves while walking through the gallery room.
VTOL, Artist Talk: 20:00
Russian multimedia artist VTOL, exhibiting at Babel Art Space, will give an artist talk to present his works and work methods. He will show some of his vast production within different fields of technological arts.
//Workshop with VTOL & NTNU students
April 16, 10:00 – 17:00
Russian multimedia artist VTOL will give a workshop for students at Trondheim Academy of Fine Arts and the Music Technology program at NTNU. This workshop will prepare the students for creating a new surround sound installation at Music Technology, to open in two weeks.
//Workshop results, opening at Music Technology
Opening, April 29, 19.00 – 22-00
The results of VTOL's workshop will be presented at Music Technology. The work is made by students at Trondheim Academy of Fine Arts and the Music Technology program at NTNU. This is a truly process based work, where the students two weeks prior has been introduced to new techniques and methods for sound works. During these two weeks, a new collaborative work has been created by the workshop participants.
::VTOL::
VTOL is the alias of media artist Dmitry Morozov, living and working in Moscow, Russia. He implements his ideas within technological art, robotics, sound art, science art, and combines these mediums with social, psychosocial and aesthetic experiments. By using common and easily obtainable parts he searches for new ways to hack and twist the material into new objects and technologies. His works can be strikingly impressive and simple at the same time, combining advanced ideas and fine handicraft with traditional DIY.
Morozov has participated in the 4th Moscow Biennale of Contemporary Art, Archstoyanie and CTM (Germany) festivals, and exhibited at NCCA, MMOMA, Moscow Manege, Laboratoria, Electromuseum, Garage museum, ZKM (Germany), Boulder Museum of Contemporary Art (USA) and others. He has been awarded the Laureate of Sergei Kuryokhin Prize (2013) and Prix Cube (France, 2014).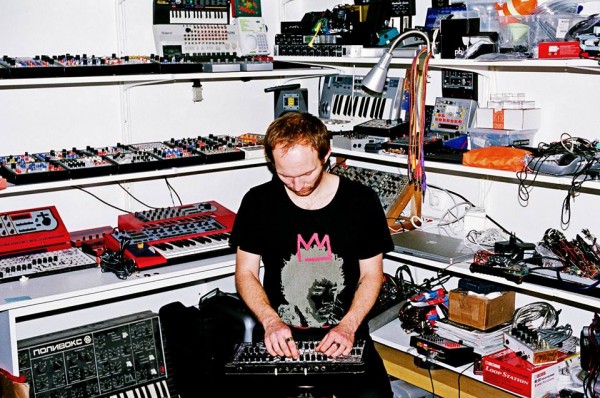 Babel Art Space
Babel is run by Lademoen Artist Workshops (LKV) and was established as an independent Art Space in 2006. Babel is an experimental space for international guest artist and collaborative projects. The space also includes the small niche bookstore Babel Bok.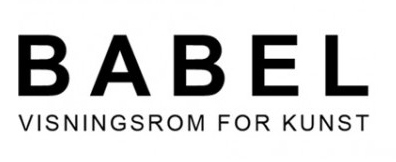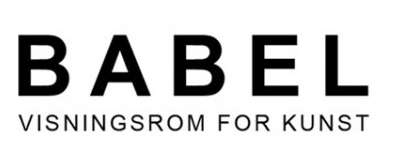 Lademoen Artist's Workshops
Lademoen Kunstnerverksteder (LKV) is a working community housing 38 professional artists with studios placed inside an old school building in the center of Trondheim. The building consists of large studios and facilities for working with wood, metal, printmaking (silkscreen, etching and lithography) and analogue photography. LKV also runs Babel Art Space, which gives the guest artists an opportunity to present themselves and their work.