Inner visions and outer space
Verner Panton 1970
National Museum of Decorative Arts and Design, Trondheim. March 18 – May 1, 2016.
Courtesy of http://www.pantonworld.com
An installation by curator, writer and visual artist THOMAS FLOR
Inner visions and outer space – Verner Panton 1970
Article by Thomas Flor.
The Restaurant of the Atomic Age! – read one of the headlines when the doors into Verner Panton's shocking transformation of the Astoria Restaurant in Trondheim opened in 1960. This was hardly an exaggeration considering how the restaurant's dimly lit rooms were wallpapered floor to ceiling with textiles with various optical-geometrical patterns, scattered with heart and cone shaped furniture orbiting around their own axes. These were radical strategies in the 1960s, a time when neutral, bright interiors were still the convention. At the same time, the entire work was an indication on art forms and installations to come. Ten years later the Danish designer's visions of the living spaces of the future were still avant-garde, but this time he did hit the mark of his own time. Verner Panton's collaboration with the German industrial giant Bayer and their new synthetic textile series Mira-X at the end of the 1960s gave rise to the designer's principal work, Living Landscape, a seating-landscape where he utilized his new textile color pallet in order to erase the boundaries between floor, walls and ceiling.
Verner Panton (DK)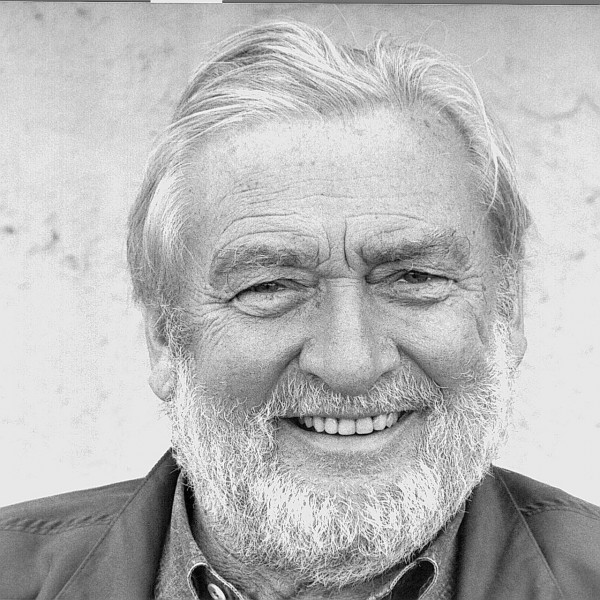 Verner Panton (13 February 1926 – 5 September 1998) is considered one of Denmark's most influential 20th-century furniture and interior designers. During his career, he created innovative and futuristic designs in a variety of materials, especially plastics, and in vibrant and exotic colors. His style was very "1960s" but regained popularity at the end of the 20th century; as of 2004, Panton's most well-known furniture models are still in production (at Vitra, among others).
Panton was an experienced artist in Odense; next, he studied architecture at the Royal Danish Academy of Art (Det Kongelige Danske Kunstakademi) in Copenhagen, graduating in 1951. During the first two years of his career, 1950–1952, he worked at the architectural practice of Arne Jacobsen, another Danish architect and furniture designer. Panton turned out to be an "enfant terrible" and he started his own design and architectural office. He became well known for his innovative architectural proposals, including a collapsible house (1955), the Cardboard House and the Plastic House (1960). Near the end of the 1950s, his chair designs became much more unconventional, with no legs or discernible back. In 1960 Panton was the designer of the very first single-form injection-moulded plastic chair. The Stacking chair or S chair, became his most famous and mass-produced design resulting organic shapes inspired by the human body requirements, the tongue.
Norwegian Museum of Decorative Arts and Design, Trondheim
The National Museum of Decorative Arts and Design has a responsibility to collect, manage, and exhibit arts and crafts, and industrial design. The museum was founded in 1893, and as well as collecting crafts from the past, the museum has always maintained a focus on contemporary works. This has resulted in the museum's current extensive collection of both historical and modern works, encompassing 17th century baroque silverworks, an impressive Art Nouveau collection, two custom designed office interiors, Japanese ceramics, and modern applied art – these are but a few of the permanent exhibits.