Espen Gangvik (NO)
Director of TEKS & Meta.Morf.
Main curator of Meta.Morf, co-curator of A BEAUTIFUL ACCIDENT (exhibition, conference and performances) & TEMPORARY LIBRARY.
Co-editor of EE-Journal #3.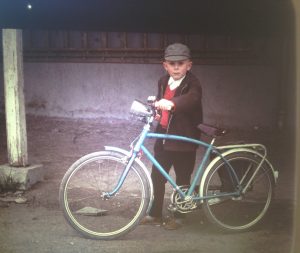 Espen Gangvik is a Norwegian artist and curator. He graduated from Trondheim Academy of Fine Art in 1984. Gangvik has participated in numerous group exhibitions at home and abroad, and has since 1986 undertaken a number of commissions and is represented in several public collections.
In 2002 he founded TEKS – Trondheim Electronic Arts Centre – which aims to facilitate the production and dissemination of art that utilises and debate new technologies. He is currently General Manager of the foundation. TEKS organize the Trondheim biennale for art and technology – Meta.Morf – for which Espen also functions as Director.