Meta.Morf 2018 – A Beautiful Accident
THE TEMPORARY LABORATORY
"When Everybody is a Librarian, The Library is Everywhere" 
Gallery KIT – Trondheim Academy of Fine Art, NTNU / March 16 – 25, 2018 /
Main curator and course responsible: Associate professor Michelle Teran 
Temporary Laboratory
Workshop / Installation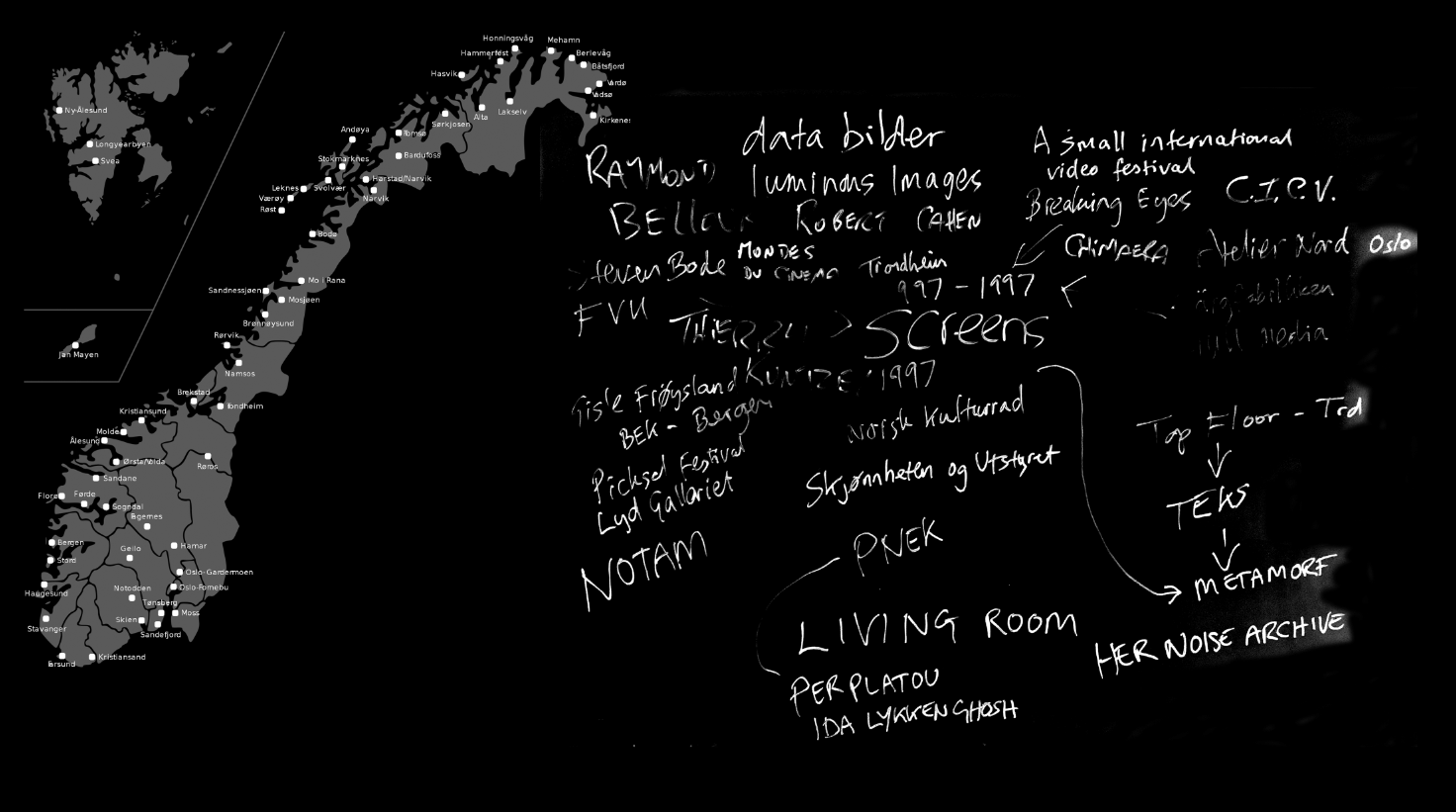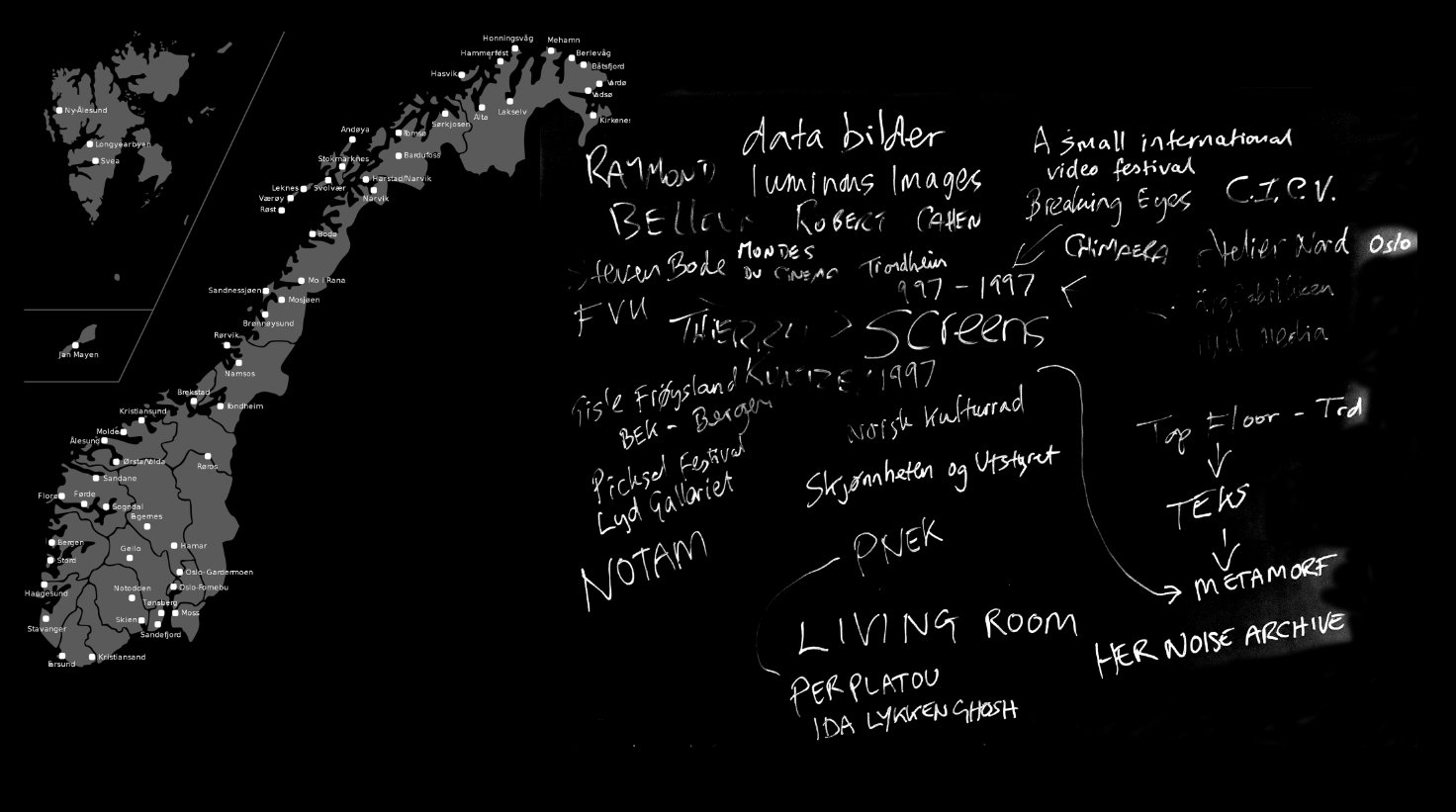 Map by Jeremy Welsh, 2017
The Temporary Laboratory is an exhibition and event series accompanying the project The Temporary Library of Norwegian Media Art.
The exhibition centers on Trondheim and the Trondheim Academy of Fine Art as a locality and timeline in order to bring out specific events, individuals, and practices connected to the history of digital art and culture in Norway. Visitors to the exhibition will encounter a display of audiovisual works, objects, mind maps, and additional printed material which intend to activate and reflect on parts of the collection of printed publications.
The exhibition focuses on certain periods and modes of artistic production coming out of Trondheim. The establishment of the Intermedia department within the Trondheim Academy of Fine Art in the early 90s opened up an important arena for both students and professors engaged in a media-based art practice, which is exemplified by a display of older and more current works. Posters, objects and video coming from the Klubb Kanin event series of sound and performance art which has been running since 1997 bring to the foreground the avant-garde and post avant-gardist currents in Trondheim's cultural underground. The year 1997 also features prominently within the exhibition through Screens, a project developed for the city of Trondheim's 1000th year anniversary celebrations. Visual and text archival material generated from the city-wide event reappraises the ways in which the screen becomes a consideration in the production of art, either as a medium, interface, a tool or a reference.
During the exhibition, invited guests acting as tour guides will activate sections of The Temporary Library of Norwegian Media Art during the exhibition, by making selections from the publications and offering their subjective interpretations of the printed publications and other material displayed in Gallery KiT.
Artist and choreographer Amanda Steggell will be the first tour guide during the opening of the Temporary Laboratory exhibition, who will performatively map out The Temporary Library of Norwegian Media Art collection.
Other Events
'Zine workshop with Alessandro Luduvico
Monday-Friday, March 12th-16th
Artist / Curator Talk: Alessandro Ludovico
Wednesday, March 14th
Lecture starts @ 19.00
Guest curator tours
Saturday-Sunday, March 17th-18th
various times
KiT Book Fair
Saturday, March 17th: 13.00-23.00
Sunday, March 18th: 13.00-20.00
When Everybody is a Librarian, The Library is Everywhere
Starting in September 2017, Associate professor at Trondheim Academy of Fine Art (KiT) – Michelle Teran – is leading a course called "When Everybody is a Librarian, The Library is Everywhere", where ten master students from KiT and other departments within NTNU participates.
During the course, the participants are using the Meta.Morf 2018 project – The Temporary Library of Norwegian Media Art (initiated by Alessandro Ludovico at Neural magazine) – as a Temporary Laboratory to examine the library in relation to notions of cultural memory; the library as a curatorial space for generating connections within collections around a particular specialized knowledge.
A library brings together aggregations of printed matter, while also creating a social environment for sharing content together. The library/laboratory allowed us to introduce many lines of critical inquiry regarding the role of printed matter and its historical mapping of ephemeral artistic and cultural practices related to sound, performance, video, networks, etc.: When does a history start? What should be the process of curation for the collection? What are the criteria for inclusion and exclusion? Can self-published 'zine makers co-exist with more official titles written by academics? How do we also make explicit the gaps in the collection? Why use printed matter to document ephemeral practices? Is the library just books? What interest should a public have about such a collection?
We are proud to present the results of the research. The Temporary Library of Norwegian Media Art will be on public display at Gallery KiT during the first part of the Meta.Morf Biennale 2018. Accompanying the Temporary Library of the Norwegian Media Art collection, we offer an exhibition of audiovisual works, objects, and additional printed material. Understanding incompleteness as a prevalent feature in the constructing of history, the presentation centers on Trondheim as a locality and timeline in order to bring out specific events, individuals, and practices connected to the history of digital art and culture in Norway. Additionally, invited curators acting as tour guides will activate sections of the Temporary Library during the exhibition, offering their subjective interpretations of Norwegian Media Art.
The exhibition will coincide with a self-publishing workshop led by Alessandro Ludovico, book fair, lecture and performance program developed by the students within the first year of the master program at Trondheim Academy of Fine Art.
Temporary Laboratory exhibition and activities are curated by Michelle Teran, Anaclara Talento Acosta, Letizia Balzi, Katherine Butcher, Mika Haykowsky, Álvaro Hortal Muñoz, Lisa Paland, Martin Grøndalen Palmer, Kasper Holm Pedersen and Pablo Sarabia Fraile.
The Temporary Library of Norwegian Media Art is an initiative by artist, writer, and publisher Alessandro Ludovico, in collaboration with TEKS – Trondheim Electronic Arts Centre – and artist Stahl Stenslie. The project brings together publications within the areas of Art & Technology, and Art & Science produced by individuals, events, and institutions that have been active contributors in the Norwegian media art scene.
Reflections
If we think about the characteristics of today's world where our cultural memory survival depends on archives, the library space plays a major role to preserve it. But the idea we have of archives, according to Jussi Parikka, represents an archetype of a static remote and somehow hidden space where information is processed and cataloged. That said, in the context of the Temporary Library project, the audience is invited to access and engage with its content by being part of a ludic relation that takes place within the space of the library, its archive, and the notions of cultural memory … The printed matter is used not just to document the artists' practices. It transforms that traditional idea of an archive because it goes through a metamorphosis where a dynamic system, that brings other co-existential forms such as zines, is being shaped. (Letizia Balzi, 2017)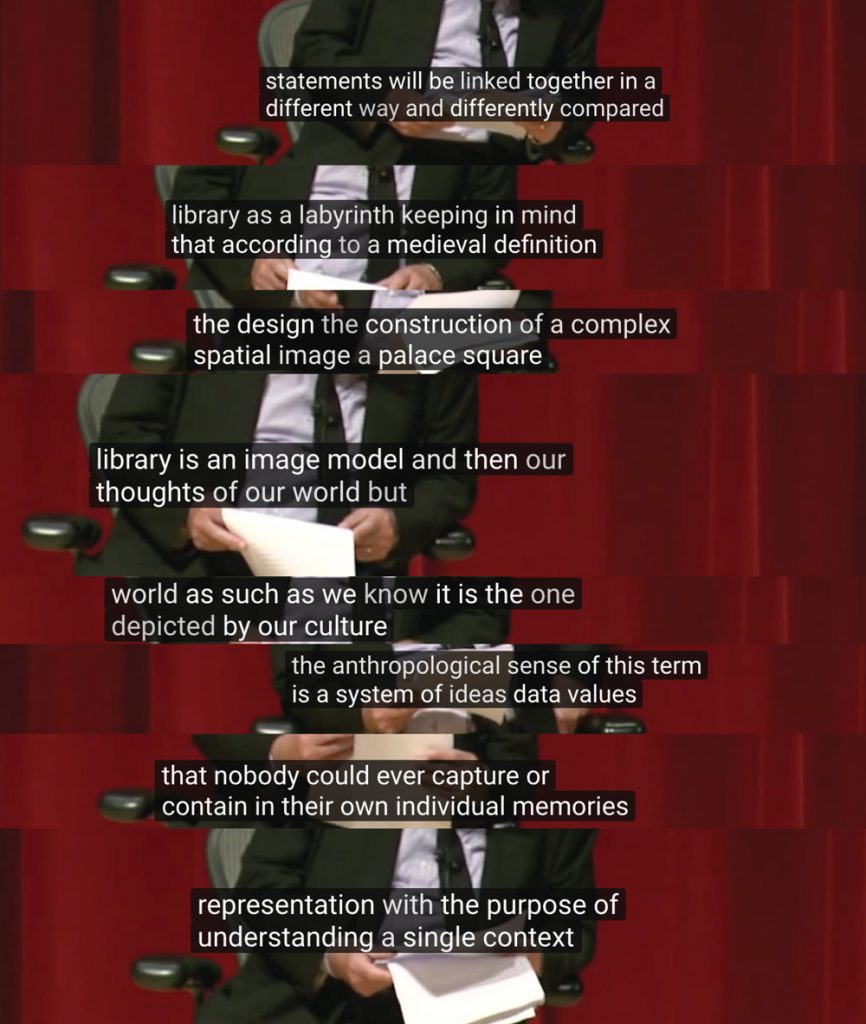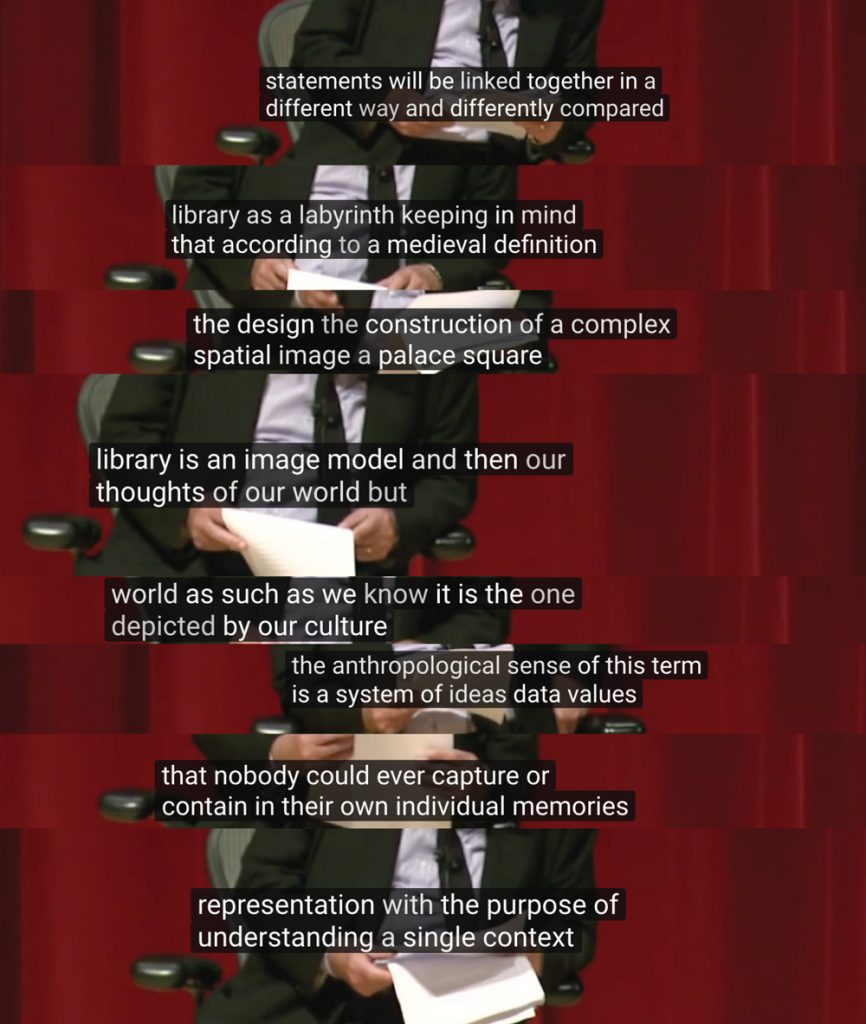 In the book Post-Digital Print: The Mutation of Publishing since 1894, Alessandro Ludovico asks why print still make sense in a society which is by now almost entirely networked as well as screen-based. The answer is, of course, that print does have a number of unique characteristics which are yet to be superseded by anything else. The first of these characteristics, says Ludovico, is the way print uses space. The space taken up by printed materials, whether in the shape of document folders, stacks of printed pages on a table, or a library of shelves filled with books, is real and physical. This is entirely different from something existing only on a screen, since it relates directly to our physical space, and to a sensorial perception developed over (at least) thousands of years … Even among artists working within the fields of technology and media based art today, the intrinsic characteristic of print is still recognized. Besides its tactile quality, it is about the persistence of a physical presence. Paper is becoming a vibrant and pleasurable experience in itself, and may even be seen as "a conceptual 'conductor', able to transfer the metaphorical 'energy' it contains, through the gestural act of passing the printed product from one person to the next." (Martin Grøndalen Palmer, 2017)
An archive is not a simple conglomeration of material, nor a common or static place. It is a dynamic body with a very particular point of view; one that is adopted by observing where parallel constructions of identity cross over and become one. They intertwine, they become tangled, they meet, they distance themselves and then meet again. They form a knot. They converge. There are points of encounter and evasion: It is an irreversible skein, without beginning or end. 
It is often difficult to consider 'average' people as potential archive generators since the archives are considered the place of power linked to the institutional. However, archives are by nature permeable and so it is the task of 'the others,' 'the outsiders,' 'the historically marginalized' to get inside these stable and hegemonic versions of history that the institutional archives write. It is therefore imperative to work at the micropolitical level from which self-organized collectives operate.
(Anaclara Talento Acosta, 2017)
The meaning of a library could be synthesized in a public or private collection of books or manuscripts, organized to take care of its conservation and to facilitate consultation or study. However, what about the information that lies inside a video, audio, or archive? What about those artists whose works have never come to light due to various circumstances or merely because they have not had the social recognition that they were 'supposed' to have? Does their (artistic) work not merit entry into the social framework of a library? When does art become knowledge? With the Temporary Library, we want to break down the barrier and stereotype of the traditional library, since art does not understand limits or borders and must go through continous renewal and reinvention.
The Temporary Library is a new approach to the library that we all know, making it more dynamic and accessible to the public. It allows for possible permutations and reconfigurations that respond and react to different interests and needs by the visiting public. It is a tribute to art; it is an ode to knowledge. (Álvaro Hortal Muñoz, 2017)
References:
Wolfgang Ernst, Digital Memory and the Archive.
Balázs Bodó, Libraries in the post-scarcity era.
Michel Foucault, The Author.
Alessandro Ludovico, Post-Digital Print: The Mutation of Publishing since 1894.
—
An Unfinished List of Terms for Cyborg Librarians or Words One Might Need When Describing a Library.
Modular: adj. Constructed with standardized units or dimensions for exhibitility and variety in use. Assiduous: adj. Showing great care and perseverance.
Orgiastic: adj. Of or resembling an orgy.
Neural: adj. Of, relating to, or affecting a nerve or the nervous system.
Channel: n. A means of communication or expression such as a path along which information (such as data or mu- sic) in the form of an electrical signal passes.
Truncate: v. a: To shorten by or as if by cutting off, to replace (an edge or corner of a crystal) by a plane.
Phantasmagoria: n. A sequence of real or imaginary images like that seen in a dream.
Indefatigable: adj. (Of a person or their efforts) Persisting tirelessly.
Nascent: adj. Just coming to existence and beginning to display signs of future potential.
Labyrinth: n. A place constructed of or full of intricate passageways and blind alleys, something extremely complex or tortuous.
Interactive: adj. Mutually or reciprocally active. Involving the actions or input of a user; especially of, relating to, or being a two-way electronic communication system.
Organic: adj. Having the characteristics of an organism: developing in the manner of a living plant or animal.
Transient: adj. passing especially quickly into and out of existence, passing through or by a place with only a brief stay.
Con agration: n. An extensive re which destroys a great deal of land or property.
Prolixious: adj. (Of speech or writing) using or containing too many words; tediously lengthy.
Available: adj. a: Present or ready for immediate use b: Quali ed or willing to do something or to assume a responsi- bility c: Present in such chemical or physical form as to be usable (as by a plant).
Decentralization: n. The dispersion or distribution of functions and powers.
Database: n. A usually large collection of data organized especially for rapid search and retrieval (as by a computer).
Recall: v. The procedure by which the library can request that materials currently checked out be returned to the library so that another person who has requested the materials can use them.
(Haykowsky, Holm, 2017)
Source: Merriam-Webster Dictionary.
Supported by