Aerocene
From the Anthropocene to Aerocene
Tomás Saraceno (AR)
Tomás Saraceno's artistic project Aerocene manifests itself in a series of sculptures that esteem to float around the world, bearing the message of simplicity, creativity and cooperation. They will achieve the longest emission-free journey: becoming buoyant only by the heat of the Sun and infrared radiation from the surface of Earth. The sculptures float without burning fossil fuels, without using solar panels and batteries; and without helium, hydrogen and other rare gases.T
Aerocene questions and seeks answers to our current and troublesome dependency on fossil and hydrocarbon fuels and pollution – the topics that placed Aerocene at the context of United Nations Climate Change Conference COP21, 2015 Paris, where it was firstly presented. During the conference, the artist will introduce the project in its full complexity, presenting its constituting parts and different aspects that make Aerocene to push frontiers between art and science.T
Aerocene 10.4 & 15.3
During the United Nation's COP21 Climate Summit, installation view at Grand Palais, Paris, 2015.
Courtesy the artist; Tanya Bonakdar Gallery, New York; Andersen's Contemporary, Copenhagen; Pinksummer contemporary art, Genoa; Esther Schipper, Berlin.
© Tomás Saraceno, 2015
AEROCENE
We tend to think of ourselves as living on the surface of the planet. But we also live on the bottom of an ocean of air.
Johnathan Ranouf
Over the last 10 years the work of Saraceno has been dedicated to researching floating structures, aerial habitations and suspended web structures. His recent project Aerocene covers 10 years of experimentation with material properties, thermodynamics and atmospheric science, crossing the frontiers between art, science and education.
Aerocene calls for participation and do-it-together actions, and launches a visionary and open platform of shared knowledge. In a world divided by geopolitics, it seeks a deep understanding of our planet and all its physical, natural and social entanglements in order to project new ways of how we can move, dwell and be together here on Earth, 'the bottom of an ocean of air'.
Aerocene is a series of air-fueled sculptures that will float in the most sustainable journey around the world without engines, becoming buoyant only by the heat of the Sun and infrared radiation from the surface of the Earth. Inflated by the air, lifted by the sun, carried by the wind, the project questions and seeks answers to our current and troublesome dependency on fossil and hydrocarbon fuels and pollution.
Banner graphic
College of Aerocene at flight altitude, 2015
Courtesy the artist; Tanya Bonakdar Gallery, New York; Andersen's Contemporary, Copenhagen; Pinksummer contemporary art, Genoa; Esther Schipper, Berlin.
© Studio Tomás Saraceno, 2015
Tomás Saraceno
After attaining his architecture degree at Universidad Nacional de Buenos Aires in Argentina, Tomás received postgraduate degrees in art and architecture from Escuela Superior de bellas Artes de la Nación Ernesto de la Carcova, Buenos Aires (2000) and Städelschule, Frankfurt am Main (2003).
In 2009, he attended the International Space Studies Program at NASA Ames. The same year Saraceno presented a major installation at the 53rd Biennale di Venezia, and was later on awarded the prestigious Calder Prize.
In the last years, Saraceno's work has been shown in international solo and group exhibitions such as Le Bordes du Monde, at Palais de Tokyo, Paris (2015), In orbit at Kunstsammlung Nordrhein-Westfalen K21 in Düsseldorf (2013-15) and On Space time foam at Hangar Bicocca in Milan (2012-13), amongst others. His work has also been exhibited in public museums like The Metropolitan Museum of Art in New York (2012), the Kemper Museum of Contemporary Art in St. Louis (2011-12), and Hamburger Bahnhof, Berlin (2011-12).
Saraceno's oeuvre could be seen as an ongoing research, informed by the worlds of art, architecture, natural sciences and engineering; his floating sculptures and interactive installations propose and explore new, sustainable ways of inhabiting and sensing the environment towards an aerosolar becoming.
Tomás Saraceno lives and works in and beyond the planet Earth.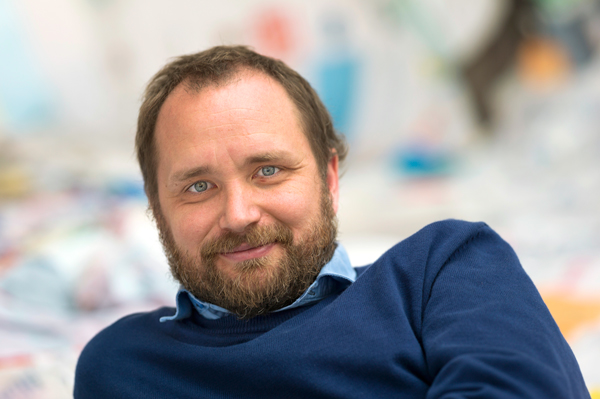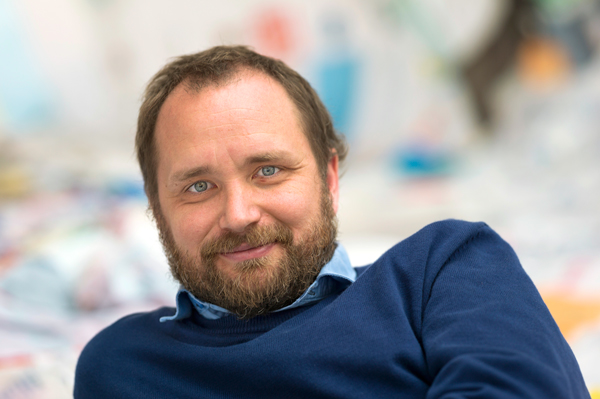 Photo: Alfred Weidinger