Kosmorama, Nova Cinema, movie theatre # 9, March 12, 2016.
ADRIFT
Exploring the hidden world of space junk. (Special Preview for Meta.Morf 2016)
Cath Le Couteur / Nick Ryan (UK)
A lost spatula. Dead satellites. 27,000 pieces of space junk swirling above our heads.
In what way, if at all, can we establish a human connection, here on earth, with unseen objects adrift in space?
Adrift (@projectadrift) is an arts project and experience that seeks to reveal the intangible world of space junk by making it personal, visible and audible. The project is composed of three discrete, yet combined elements; a 'twitter-bot' that allows an audience member to 'adopt' and communicate with a piece of space junk online, as it invisibly flies above them in real time; a sound instrument that represents thousands of pieces of space junk in real-time through the sensation of sound; and a short documentary film that reveals three characters and their very different connections to this hidden world.
As recipients of the inaugural Open Call Arts Award, funded by The Space (UK), Le Couteur and Ryan are due to launch the full project in the summer of 2016.
For Meta.Morf, the artists will deliver a presentation introducing the thinking behind current work-in-progress, including a live demonstration of Adrift's Orbital Mechanics Simulator. The artists have also created a special installation piece that explores the mysteries, fragilities and contradictions of space junk; alone, repellent, beautiful, soundless, absurd and destructive.
Cath Le Couteur
Cath Le Couteur studied Directing at the National Film and Television School UK. Her films have screened at festivals around the world including Cannes and Berlinale. Recently she was awarded the Sundance Alfred P Sloan Development Award to develop fiction feature 'Bed' and in 2015 with Nick Ryan, received the inaugural Open Call Award from The Space to develop interactive art project 'Adrift'. Cath is a fellow of the prestigious MacDowell Colony and Rockefeller Bellagio Artist Residencies. She currently sits on the board of Directors UK and is a co-founder of Shooting People, the renowned online independent filmmaking collective (UK/NYC) of over 38,000 members.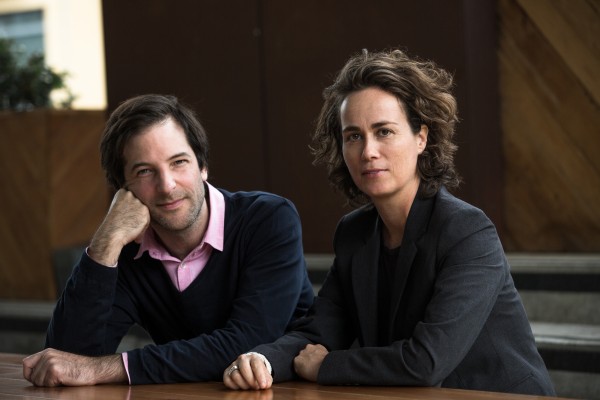 Nick Ryan
Nick Ryan is an audio specialist, sound designer, composer and artist, widely recognised for his uniquely conceptual approach to creating audio experiences. Much of his work involves applying emerging technologies to the making process, or introducing people to new ways of thinking about audio. He is regularly invited to perform his work and speak about the future of sound at venues throughout the world such as The MIT Media Lab, The BBC, The BANFF Centre for the Arts and The Royal Institution. He is the recipient of a BAFTA for Technical Innovation and The PRS New Music Award and is an Honorary Doctor of Music at Plymouth University. website: www.nickryanmusic.com twitter: @musicandsound