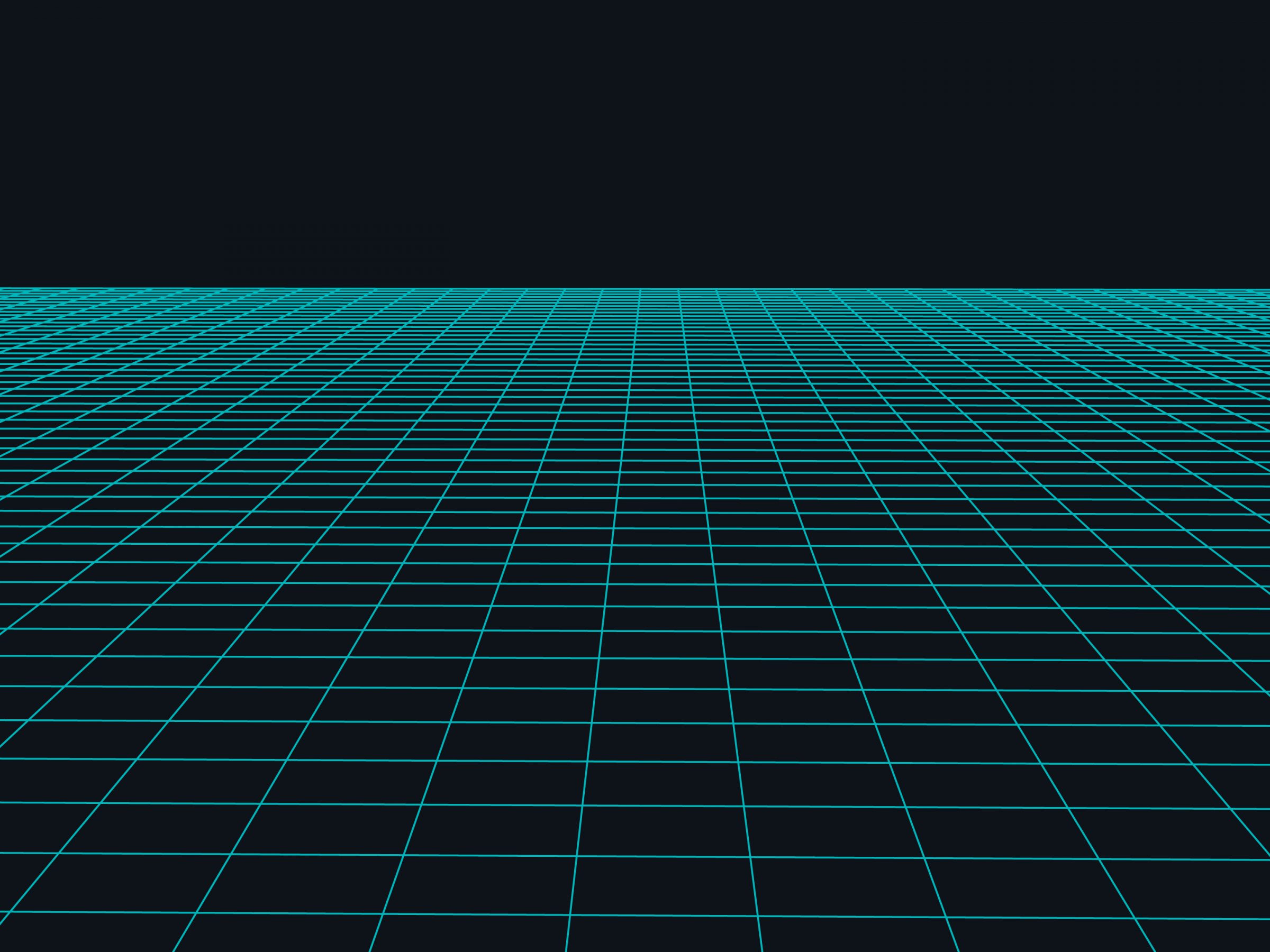 ENGLISH (Norsk under)
THE DIGITAL WILDERNESS
Meta.Morf X – Digital Wild exhibition
Today, about sixty years into the digital revolution, a substantial share of our society is fully digitized. The digital domain has come to be our new habitat, seamlessly intertwined with ourselves and our surrounding nature.
The undergrowth of new technologies and their practical implementations is immense. This digital wilderness develops and expands at an exponentially accelerating pace. Our perceptions of life are challenged, we have become architects of artificial ecologies, of new and hybrid worlds.
Artistic and scientific research continuously challenge our perspectives on life with philosophical and existential questions, and the artist plays as never before a crucial role as conveyor and interpreter of new knowledge and research.
The Meta.Morf X – Digital Wild exhibition presents artists that through their practise explore, study and comment our digital history and future.
Random Access Memory is an installation from Ralf Baecker (de) that reflects on the interaction of idea and matter, and their encounter within contemporary information technology.
Realness – Intimate Garden by Sandrine Deumier (fr) is a video and VR installation that explores possibilities for a future mutant and hybrid nature.
Disnovation.org (fr/pl) casts a critical view at unfettered technological innovation through the mixed media installation Shanzhai Archeology. The installation presents an extraordinary collection of mobile phones made in China as counterfeit consumer goods. These are hybrid products developed at an incredible speed, merging piracy, reverse engineering, unique creativity and self-taught skills.
Louis Frehring (fr) presents Singing Birds, a sound installation with computer-generated birdsongs that imitates the ornithological soundscapes found in the vicinity of Trondheim.
In her video and internet installation Eternal U Inc., Kyriaki Goni (gr) explores a future business model for preserving the memories and experiences of our lost loved ones.
In their mixed media installation, ArchaeaBot, Anna Dumitriu (uk) and Alex May (uk) present a post singularity and post climate change life-form, the 'ultimate' species for the end of the world as we know it.
In his 3D objects, videos and digital prints; Soft bodies, Environmental monitoring system and Quasi-objects, Lorenzo Oggiano (it) explores synthetic based systems with processual activities conceived in a world of its own.
Daniel Slåttnes (no) has since 2015 investigated possibilities for human-plant communication. Plant Cyborg, consists of six plants (P. Obtusifolia) where each plant is mounted onto a mechanical device which, based on the output from the plant's own electrical signals, allow them to move freely around.
In her video installation Orion Tide, Kelly Richardson (ca), teleports us to an undefined planet surface where we observe a phenomena of sudden eruptions of light and smoke we are not given an explanation of. Natural phenomena? Missiles? Rockets? Escape pods? A mass exodus of humanity?
Proteus 2.0 by Maria Smigielska (ch/pl) and Pierre Cutellic (ch/fr), is the second version in a series of experiments on modulating matter with the help of combined human and machine intelligence. The installation makes use of ferrofluid, which through its magnetism constantly changes its shape based on electrical signals  from human brain activity.
In his video installation, Scenes from Daily Life, Hiroki Yokoyama (jp) presents us for a future in which humanoid robots blend into our daily lives including possible quirks and failures that may follow.
Future You is an interactive video installation from Universal Everything (uk) that playfully presents us for a unique reflection of the audience's potential, synthetic self. Starting as a primitive form, it learns from your movements to adapt, suggesting an agile, superior version of you.
The Norwegian Media Art Library (Norsk Mediakunstbibliotek) by TEKS, curator: Zane Cerpina, is a collection of printed publications covering the Norwegian media art field. The library represents the most comprehensive documentation of media arts in Norway, both in terms of history, artistic activity, artists, and general developments within the field. Meta.Morf X – Digital Wild presents the third edition.
Espen Gangvik
February 2020
NORSK
DEN DIGITALE VILLMARKEN
Meta.Morf X – Digital Wild
I dag, omtrent seksti år inn i den den digitale revolusjonen, er en betydelig del av vårt samfunn gjennomdigitalisert. Det digitale domenet har blitt vårt nye habitat, sømløst sammenflettet med oss selv og naturen rundt oss.
Underskogen av nye teknologier og deres praktiske implementeringer er enorm. Denne digitale villmarken utvikler seg og ekspanderer i et eksponentielt akselererende tempo. Våre oppfatninger av livet er utfordret, vi er blitt arkitekter av kunstige økologier, av nye og hybride verdener.
Kunstnerisk og vitenskapelig forskning utfordrer kontinuerlig våre syn på livet med nye filosofiske og eksistensielle spørsmål, og kunstneren spiller som aldri før en sentral rolle som formidler og fortolker av ny kunnskap og forskning.
Utstillingen Meta.Morf X – Digital Wild presenterer kunstnere som gjennom sin praksis utforsker, studerer og kommenterer vår digitale historie og fremtid.
Random Access Memory er en installasjon fra Ralf Baecker (de) som reflekterer over samspillet mellom idé og materie, og deres møte innen moderne informasjonsteknologi.
Realness – Intimate Garden av Sandrine Deumier (fr) er en video- og VR-installasjon som utforsker muligheter for en fremtidig mutant og hybrid natur.
Disnovation.org (fr / pl) gir et kritisk syn på tøylesløs teknologi-innovasjon gjennom mixed media installasjonen Shanzhai Archeology. Installasjonen presenterer en eksepsjonell samling av imiterte mobiltelefoner produsert i Kina, hybride produkter som utvikles med en utrolig hastighet gjennom piratkopiering, unik kreativitet og selvlærte ferdigheter.
Louis Frehring (fr) presenterer Singing Birds, en lydinstallasjon med datagenererte fuglesanger som imiterer de ornitologiske lydbildene som finnes i og rundt Trondheim.
I sin video- og internett-installasjon Eternal U Inc. utforsker Kyriaki Goni (gr) en fremtidig forretningsmodell for bevaring av minnene og opplevelsene til våre tapte kjære.
I deres mixed media installasjon ArchaeaBot, presenterer Anna Dumitriu (uk) og Alex May (uk) en post-singular og post-klimaendring livsform, den "ultimate" arten tilpasset verdens ende slik vi kjenner den.
I sine 3D-objekter, videoer og digitale trykk, Soft Bodies, Environmental Monitoring System og Quasi-Objects, utforsker Lorenzo Oggiano (it) syntetisk baserte systemer med prosessuelle aktiviteter unnfanget i sin egen verden.
Daniel Slåttnes (no) har siden 2015 undersøkt muligheter for kommunikasjon mellom mennesker og planter. Plant Cyborg, består av seks planter (P. Obtusifolia) der hver plante er montert på en mekanisk enhet som gjør det mulig for planten å bevege seg basert på plantens egne elektriske signaler.
I videoinstallasjonen Orion Tide, teleporterer Kelly Richardson (ca), oss til overflaten på en udefinert planet der vi blir tilskuere til et fenomen av plutselige utbrudd og eksplosjoner av lys og røyk vi ikke blir gitt en forklaring på. Naturfenomen? Raketter? Redningskapsler? En menneskelig masseutvandring?
Proteus 2.0 av Maria Smigielska (ch / pl) og Pierre Cutellic (ch / fr), er den andre versjonen i en serie eksperimenter som handler om å modulere materie ved hjelp av å kombinere menneskelig og maskinell intelligens. Installasjonen benytter seg av materialet ferrofluid, som gjennom sine magnetiske egenskaper kan endre form fortløpende, i dette tilfellet basert på elektriske impulser fra menneskelig hjerneaktivitet.
I sin videoinstallasjon, Scenes from Daily Life, presenterer Hiroki Yokoyama (jp) oss for en fremtid der humanoide roboter er en del av vårt daglige liv, med maskin- og programmeringsfeil som en del av hverdagen.
Future You er en interaktiv videoinstallasjon fra Universal Everything (uk) som lekent presenterer oss for publikums potensielle, syntetiske jeg. Med en primitiv form som utgangspunkt, utvikler din avatar seg basert på dine bevegelser, antydende en mer fleksibel og overlegen versjon av deg selv.
Norwegian Media Art Library (Norsk Mediakunstbibliotek) produsert av TEKS, kurator Zane Cerpina, er et bibliotek som tar mål av seg å samle alle trykte publikasjoner som angår det norske mediakunstfeltet. Samlingen representerer den mest omfattende dokumentasjonen av mediakunst i Norge, både hva gjelder historie, kunstnerisk aktivitet, kunstnere og den generelle utviklingen i feltet. Meta.Morf X – Digital Wild presenterer den tredje utgaven av samlingen.
Espen Gangvik
Februar 2020
Header graphics: Olga Tsyvinska