Meta.Morf X – Digital Wild / Trondheim kunstmuseum – Gråmølna, March 5 – May 3, 2020 / Curator: Espen Gangvik
LORENZO OGGIANO [it]
ENVIRONMENTAL MONITORING SYSTEM /
QUASI-OBJECTS /
SOFT BODIES
ENVIRONMENTAL MONITORING SYSTEM
Environmental Monitoring System (2016) is a four-channel AV installation – accompanied by two sets of limited edition prints – conceived as a simulation of a multi-camera monitoring system aimed to document the real time dynamics of four complex ecosystems.
Produced with 3D modeling / animation software and digital sound generation tools, the project aims to be a further reflection on the relationships between ecosphere, technosphere, and biological / sensorial / cognitive mutations; more precisely it takes back and reelaborates the path I have undertaken with the "Quasi-Objects" cycle (2003 / on-going) and, more recently, with the "Polymorphic Systems Studies" (2012, 2014 / 2015), concerning the progressive relativization of the life-forms – and of the concept of life itself – as notable consequence of techno-biological evolution.
In "Quasi-Objects" I worked on redesigning organisms and ecosystems, exploiting the synthetic and combinatory genesis of the CGI as an operative advantage that – subordinating the classical theory of representation (its "optical-discursive apparatus") to an aesthetics of process in which the sensorial outcome refers to the anoptical procedures that made it available – led to state the opportunity of thinking the living being as a dynamic topology of relationships between processes, as an abstract and transitory product of an organizational dynamic independent by any physical, material component.
Toward the same direction with the "Polymorphic Systems Studies" I introduced the concept of polymorphism – seminally investigated between 2001 and 2003 with the 20 photographic panels belonging to the "Sample-Kit" series. Looking at the overcoming of the mutationselection balance model as leading cause of the evolution process, in favour of a pluralistic /non-gradualistic point of view, that interpret the evolutionary discontinuity as product of the complex iteration between different systems, between geological and ecological hierarchies, and by means of processes of hybridization with alterity (symbiosis, co-evolution, biomachinic contamination, …), other figures of subjectivity, as mobile / recombinant assemblage of heterogeneous entities, have been proposed.
In "Environmental Monitoring System" I took back and re-developed the previously mentioned issues, working at the same time on the spatial- temporal dimension (with interventions on the simulation syntax) and on the architecture, the dynamics, the morphologies of the ecosystems and of the actualized synth-organisms. On the one hand the simulation of an environmental monitoring system, in addition to influences "quantitatively" the device operational capabilities – that works in an iterative mode, since what is simulated are both the system itself and the virtually monitored space-time portions – regulates "qualitatively"its semantic value, referring to a specific instrumental practice of documentation / control of reality (optic, "objective and objectifying"); on the other, actors and synthetic sceneries are shaped and articulated (animated, soundtracked) in order to reinforce the connoted perspective and, overall, to optimize potentials sense paths.
"Environmental Monitoring System" is therefore intended as a contribution to a reflection on the epistemic statute of synthetic imagery opening up to wider questions regarding the relationships between sensorial orders, levels of rationality, figures of subjectivity, cosmologies.
My invitation is to reconsider the weight and implications of a scenery in which the "informatic image" can be seen as an unstable intermediation area between convergent systems. Not only immaterial abstractions of increasing complex- ity and plausibility which finds in technology their theoretical development limit, but liquid interfaces of connection / conversion between domains of (co)existence, between "realities" whose distance (difference) gets progressively blurred, contributing to reveal the impracticability and inadequacy of those anthropocentric cosmologies that, for a long time, are relentlessly deconstructing themselves in the relationships with sciences, technologies and everyday experience.
In this direction, the abandonment of the classical epistemological framework – based on a mechanistic-representationist model – in favour of a systemic-constructivist approach through which to leave the complexity reduction apparatuses that still dominate the different disciplines and the common thought, opening up to perspectives that are alternatives to any teleology of modernity, it's a prerequisite for the practices of a techno-social ecology that allows our species a conscious coexistence with alterity.
It's not (only) a matter of putting the human within a complex and heterogeneous net of fluxes and relations but, rather – assuming the reciprocally constitutive relationship between observing and observed systems, the erosion of the boundaries between subject and object, the combinatory role played by technologies – to finally distract him from its own epistemological, ontological, ethical supremacy, bringing him back to the same side of the other living beings, and of the "objects without soul", as terminal of a constructed and pluriversable multiverse, not embraceable with a single gaze.
QUASI-OBJECTS
Quasi-Objects (2003– ) is an ongoing cycle of works generated with 3D modeling and animation software, actually made of by ten videos / video installations and over onehundred prints and preparatory studies.
The given title – borrowed from "Nous n'avons jamais été modernes" by Bruno Latour (which in turn refers to some reflections advanced by Michel Serres in "Le Parasite" and "Statues") – reflected my intention to do precise reference to that "regime of ontological undecidability" that remodeled (progressively and definitively, at least from the second half of the last century) the order of "men and things", our relationship with nature, looking for a nondialectical way of reconciliation with alterity, beyond any stable representation that preserves the proliferation of difference.
In earlier works my interest had been directed at the process of complexification of the contemporary universes of sense, focusing the attention on the semantic shifts intervened in the subjects/objects relationships through its "pre-figurations" in multiversal forms of existence as output of a process of bio-machinic contamination ("Sample-Kit", 2002–2003) or in a multilayered vision of body geographies achieved by means of the plastic coexistence of object based and project based instances ("Operative Systems", 2003). "Quasi-Objects" followed the same research path processing its "synthetic combinatory genesis as an operative advantage within a practice of organic re-design intended to stimulate thought about the progressive relativization of natural forms of life as result of techno-biological evolution.
As entities coming from numerical procedures – through which the signification process is given in the non-existence of ontological referents – synthetic images, by shifting attention from the "image" itself to its embodied "knowledge-quota" (from output to process) contributes to make us aware of our relationship with the "reality", looking at the meaning of life in terms of a real and autonomous process disjoint from any specific material manifestation, a generative grammar independent from the holding (s)object. "Quasi-Objects" concerns data actualization, the production of biologically a-functional (biopolitically dysfunctional) occurrences, dealing about life without regard to the outcomes it recognizes, transient outputs of an operative practice: aesthetics of process.
SOFT BODIES
Soft Bodies (2016– ) is an ongoing series of digital c-type prints coming from some hi-poly 3D modeling studies I made from 2015 onwards.
The aim of the project is to continue / deepen my research on synth-organic morphologies by generating a set of detailed, hi-res prints digitally colorized during the post-production phase to achieve a better photorealistic effect.
From the beginning of this year I started the production – still in an experimental phase – of 3D printed sculptures "in-formed" by some of the series' 3D modeling files.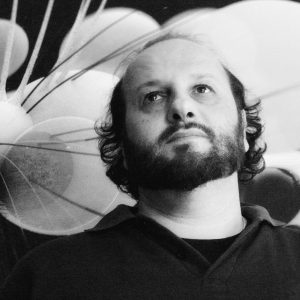 Lorenzo Oggiano (b. 1964, Padua) is an italian interdisciplinary artist working in new media, video, video installation, photography, assemblage, sculpture.
He holds an MA cum laude in Visual Arts from the University of Bologna / D.A.M.S., with a dissertation on the relationship between arts and new technologies. Since the early 1990s Lorenzo Oggiano dedicated his artistic and theoretical research on the concepts of nature and life, questioning relationships between technologies, registers of rationality, production of subjectivity, cosmologies, focusing on the morphology and dynamics of organisms and ecosystems, on the concept of space and on space-time interrelations.
Oggiano's work has been presented — among others — at Pratt Manhattan Gallery (New York, USA), National Museum / WRO Art Center (Wroclav, PL), Ars Electronica Center (Linz, AT), Cinémathèque Française (Paris, FR), Eyebeam Art+Technology Center (New York, USA), Naturhistorisches Museum (Wien, AT), Kyoto University (Kyoto, JP), Centro per l'Arte Contemporanea Luigi Pecci (Prato, IT), Kunsthaus Dresden (Dresden, DE), Palazzo dei Congressi (Rome, IT), CCCB (Barcelona, ES), Art-Science Node (Berlin, DE), MAN_Museo d'arte della provincia di Nuoro (Nuoro, IT), Traffic Gallery (Bergamo, IT), FilmBase (Dublin, IRL), Museo Nacional Reina Sofia (Madrid, ES), Museo Nazionale del Cinema (Turin, IT), Röda Sten Konsthall (Göteborg, SE), Directors Lounge (Berlin, DE), DAS Dispositivo Arti Sperimentali (Bologna, IT), The Cleveland Institute of Art (Cleveland, USA), Cartes Centre of Art and Technology (Espoo, FI), Rebecca Container Gallery (Genoa, IT), Protein Gallery (London, UK), Hong Kong Space Museum (Hong-Kong, CN), Technopolis (Athens – GR), Rialto Sant'Ambrogio (Rome, IT), Le Cube (Issy-les-Moulineaux, FR) — and can be found in several public and private collections.
Interviews, articles and reviews about his work has been featured on Flash Art, Vice, Rhizome, Digicult, Computer Arts, Viewpoint Magazine, Arch2O, Arte, Kult Magazine, Digital Photography+Design Magazine, Trend Hunter, DataIsNature, 3dwasp, Anti-Utopias, Journal du Design, Nova 24, TheCreatorsProject, Il Fotografo, Espoarte, Random Magazine — and in several catalogues, essays, publications.
Since 1998 he lives and works in Sassari (Italy).
Sabine Bors: Aberrant Environments: Speculative Matters in Lorenzo Oggiano's "Environmental Monitoring