Meta.Morf X – Digital Wild / Trondheim kunstmuseum – Gråmølna, March 5 – May 3, 2020 / Curator: Espen Gangvik
LOUIS FREHRING [fr]
SINGING BIRDS
"Singing birds" is a sound installation that presents computer-generated birdsongs imitating the ornithological soundscapes found in the vicinity of Trondheim. The installation tricks the listener into believing that this entirely virtual representation is describing real life. It invites us to rethink our conception of what we call "natural", and how nature and the representation – or interpretation – in question, might be confounded.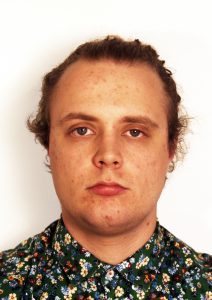 Louis Frehring is a French contemporary artist based in Rennes, France, who works at the intersections of media arts, sculpture and visual arts. He has studied contemporary art at École Européenne d'Art de Bretagne at Brest, and he is currently enrolled in postgraduate studies in Rennes, in collaboration with the contemporary art centre 40mcube.
His work consists of heterogenous compositions and dispositions that use technology both as a subject and as a medium; it thereby aims to inform the spectator about what technology is and how it works, as well as what it changes in nature, in society and in us.
Through his practice, Louis Frehring seeks to reveal the internal systems that are concealed in the black boxes of technology, thus helping us understand the repercussions that they have on our lives.
His work has earned him grants from several institutions, such as the French Ministry of Culture (2019) and the Swiss foundation Château Mercier (2018).
The artist's works have recently been exhibited in France, Canada, Switzerland, Germany and USA. He also writes for magazines and works with cultural institutions, teaching and lecturing for large audiences.
Header graphics: Diana Hlevnja