Gary Lachman [US]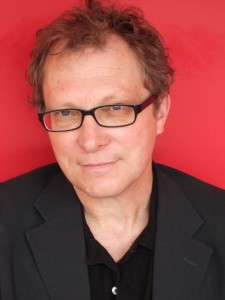 Gary Lachman is the author of more than a dozen books charting the meeting ground between consciousness, culture, and the western esoteric tradition, most recently Madame Blavatsky: The Mother of Modern Spirituality (Penguin 2012). Other titles include Turn Off Your Mind: The Mystic Sixties and the Dark Side of the Age of Aquarius (Disinformation 2003), The Secret History of Consciousness (Lindisfarne 2003), and Politics and the Occult (Quest 2008). His biography of Rudolf Steiner (Penguin 2007) has been translated into Norwegian and is published by Flux as Rudolf Steiners Liv Og Tanker, and his other books have been translated into several European languages. He is a regular contributor to Fortean Times, Independent on Sunday, Guardian, LA Review of Books and other journals in the UK and US. In 2011 he contributed an audio guide to the exhibition Geheim Gesellschaften ('Secret Societies') held at the Schirn Kunsthalle in Frankfurt and the Museum of Contemporary Art in Bordeaux, where he also lectured on the link between esotericism and the modern world; he also contributed two essays to the exhibition's catalog Secret Societies (Snoeck 2011).
Mr. Lachman lectures frequently in the UK and Europe and is currently researching a book about Aleister Crowley and popular culture. In a previous life, he was a founding member of the rock group Blondie, and in 2006 was inducted into the Rock and Roll Hall of Fame.
Popular culture in general has served as a way of communicating esoteric ideas, in the face of a 'highbrow' culture that rejects them.