Gary Lachman [US]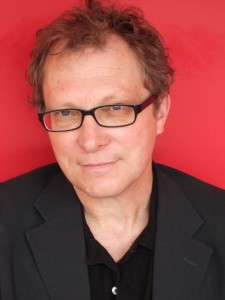 Gary Lachman er forfatter av en rekke bøker som kartlegger krysningspunktet mellom bevissthet, kultur, og den vestlige esoteriske tradisjonen, bl.a. Turn Off Your Mind: The Mystic Sixties and the Dark Side of the Age of Aquarius (Disinformation 2003) og The Secret History of Consciousness (Lindisfarne 2003). Han har blitt oversatt til norsk og en rekke andre europeiske språk. Han skriver regelmessig for Fortean Times, Independent on Sunday, Guardian, LA Review of Book, m.fl.
Han foreleser ofte i både Storbritannia og Europa, og forbereder for tiden en bok om Aleister Crowley og populærkulturen. I et tidligere liv var han et grunnleggende medlem av rockegruppen Blondie, og ble i 2006 oppført i Rock and Roll Hall of Fame.
Popular culture in general has served as a way of communicating esoteric ideas, in the face of a 'highbrow' culture that rejects them.