Andrew M. McKenzie [UK/EE]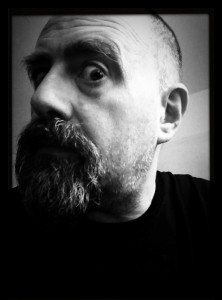 Andrew M. McKenzie er kjernen av The Hafler Trio, med-grunnlegger av Simply Superior, psykoterapist, hypnoterapist, foredragsholder, lærer, seminar -og workshopleder i kreativ tenkning, oppfinner av komplemasjon, lydingeniør, designer, forfatter, programmerer, klassisk gitarlærer, og alt for mange andre ting. Alle hans nåværende mål involverer å benytte det han har lært de siste 48 årene til å hjelpe andre.
"Responsibility" is the ability of the self to respond with the maximum flexibility it allows itself.