Meta.Morf X – Digital Wild / Trondheim kunstmuseum – Gråmølna, March 5 – May 3, 2020 / Curator: Espen Gangvik
UNIVERSAL EVERYTHING [gb]
FUTURE YOU
How do you feel when you see a synthetic version of yourself?
In Future You, you are faced with a unique reflection of your potential, synthetic self. Starting as a primitive form, it learns from your movements to adapt, suggesting an agile, superior version of you. This artwork evolves, creating a new visual response for each visitor, generating thousands of possible variations.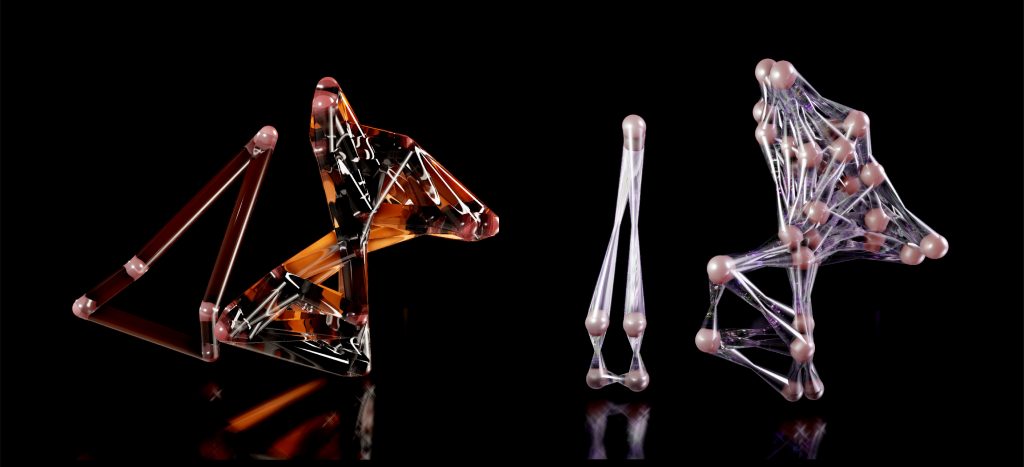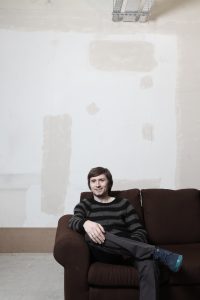 Universal Everything is a global collective of video artists, experience designers and future thinkers. We collaborate with pioneering brands and institutions to develop video artworks and immersive installations, to illuminate iconic architecture, and to produce major launch events. Our artworks are exhibited by museums and galleries worldwide, held in the Borusan Contemporary Art Collection and Odunpazarı Modern Museum collection, and our VR explorations have premiered at Sundance Film Festival. A monograph on Universal Everything was published by Unit Editions in 2019.
Technology that has a soul in it": A chat with Universal Everything founder, Matt Pyke @ It's Nice That.