DOKKHUSET / March 6, 2020 @ 20:30 / TICKETS
PROGRAM: MATHIEU LACROIX – QUASAR, 2020 / NATASHA BARRETT – ISLANDS OF LOST PASSPORTS, 2017 / EJNAR KANDING – OBSCURE TRANSPARENCE 1 – MOSAICO 2, 2013
World premiere:
"QUASAR (2020)" / MATHIEU LACROIX [ca]
Trondheim Sinfonietta
Using the latest technology does not make music modern or even part of the digital wild. The problems we face today are not as much on the technological side, but about how we address aesthetic issues. How does the use of this technology change the poietic process? From there, we can also look at the aesthesis of the work of art created. With the speed at which technology has evolved – especially in the last few years – we seem to have a collective amnesia that many of these musical and artistic issues were already raised in the 1960's and 70's. The technology (and its speed) has changed, but the poietics and aesthetic questions have stayed the same. Perhaps it is time we try to answer them?
Another important aspect is humanity (and/ or transhumanity). What does humanity mean in music, and connected to this, what is contemporary? The Italian composer Fausto Romitelli wrote that a composer is modern when she is reflecting on language as a fundamental of her composing. Humanity is imperfection, small interpretational changes and that the music reflects on our nature and environments. Music (and art) cannot reflect upon the human condition if it is only beautiful, only ugly, only conceptual, only sensual, only composed, only improvised, etc.
The music you will hear, reflects on all these aspects and takes inspiration from several phenomena connected to black holes and quantum physics. It is not meant purely conceptually, nor is it program music. It sits somewhere in between, as our nature is never exactly here, or there. Some musical parameters are taken and mapped directly from astrophysics research, but they do not illustrate in any way how a quasar would sound or move.
The twelve musicians on stage give us the human aspect. They will (probably) make mistakes, their tempi will not be perfect but these are human elements which make it worth listening to. The electronics will be here and there. An array of speakers around the audience will let you travel into the murky and cold space of the digital wild.
Speakers on the stage will form the avatar of the instrumentalists in this brave new world. At the heart of this music lies the dichotomy of human and electronic possibilities, the heart of the digital wild and all its kinky possibilities. The musicians play mainly through-composed music, with a few exceptions of open sections. The processes used in the writing for acoustic instruments have then often been transferred to computer programs which will use these processes further in real- time to create the electronics based on how the musicians are playing and interpreting the music. The electronics do not truly come to life without the presence of the human in music.
These possibilities for hybrid ecologies between electroacoustic and acoustic have interested me for many years. I feel that they are of our times, showing both the real and unreal. It shows us a hybrid in the same way as transhumanism. In essence, it shows us the possibilities and limits of our future.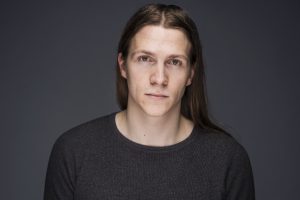 Mathieu Lacroix is a French-Canadian composer based in Norway. He has a master's degree in music technology specializing in contemporary classical composition with electroacoustics. He has studied and/or participated in classes with composers like Natasha Barrett, Hans Tutschku, Jaime Reis, Tristan Murail, Michael Obst, Trond Engum and Ståle Kleiberg. He has studied at NTNU in Norway, IRCAM in France and Musiques & recherches in Belgium. He has been invited to festivals such as Mixtur in Spain and Manifeste in France. His music generally mixes acoustic instruments with electronic sound sources which can understand and interpret the music just as much as the musicians. He is currently a Ph.D candidate at NTNU in Norway analyzing the feedback loops between synchronization strategies and compositional processes in mixed music, using both academic and artistic research methods. Additionally, he also teaches in both music technology and classical music, and also worked as a sound engineer.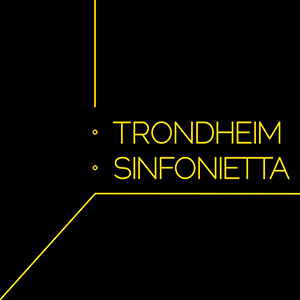 Trondheim Sinfonietta (TSi) is a gathering of professional musicians eager to explore new, fresh and challenging music. The last few years TSi increased the activity and the collaboration towards local composers. This has resulted in exciting projects influenced by jazz, nursery rhymes and Eastern and Scandinavian folk music. At the same time TSi has explored the works of international composers. The famous HK Gruber, Brett Dean and Steve Reich have all successfully conducted their compositions with TSi. They received a Norwegian Grammy in 2008 and their concerts gain a lot of praise both from critics and audience. More recently TSi has also been on a Scandinavian tour playing music in four Scandinavian countries to present the different types of contemporary musics from each country. TSi has also recently released a new CD on the world-renown BIS records with music by Lindquist, Sørensen, Hosokawa and Norderval
.