Meta.Morf X – Digital Wild / Dokkhuset, March 6 – 7, 2020 / Curator: Zane Cerpina
Collaboration with Kosmorama Trondheim International Film Festival 
Tonje Hessen Schei [no]
Our New World Order – How AI is Changing Everything
A new world order has emerged and continues to evolve at incredible speed. Many view AI as one of the, if not the most, disruptive and far-reaching technology in the history of mankind.
The 'age' of artificial intelligence (AI) is an era defined by a technological revolution that infiltrates every walk of life; information control, governance, surveillance, privacy, society and what it fundamentally means to be human. Without regulation, legislation and frameworks for governance based on crucial ethical standards, we run the risk of losing our grip on this fast-evolving technology, our democracy and lives.
iHuman is a political thriller about artificial intelligence, power and social control. With unique deep access to the inside of the booming AI industry, this film shows how the most powerful and far-reaching technology of our time is changing our lives, our society and our future.
iHuman follows pioneers at the frontline of the invisible AI revolution to see how this technology is developed and implemented. Through some of the brightest minds in the AI industry iHuman draws the roadmap to where we are going. Who punches in the codes for our future? How does AI impact who we are?
In this talk director Tonje Hessen Schei shares from her journey on the inside of the AI industry.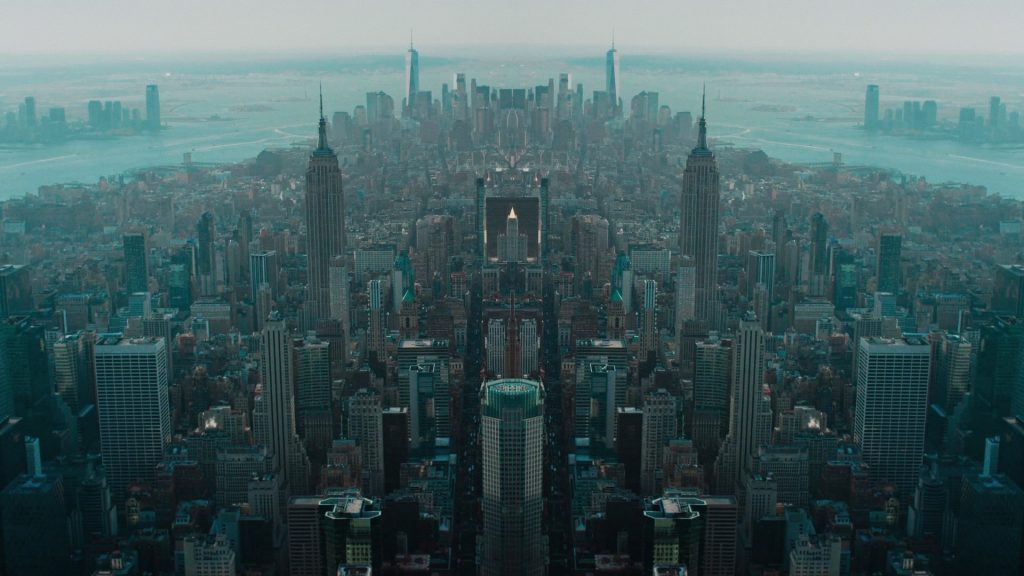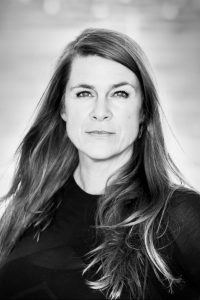 Tonje Hessen Schei
Tonje is an award-winning documentary filmmaker who has worked with independent documentary production since 1996. Her films mainly focus on human rights, the environment and the changing relationship between man and machine.
Tonje is the director of DRONE, a documentary on the secret CIA drone warfare. Since it's release in 2014 DRONE has won Best Norwegian Documentary and Checkpoints, the human rights award, at Bergen International Film Festival and the Film Peace Prize at Tromsø International Film Festival. The film received the award as The Most Valuable Documentary of the Year at Cinema for Peace in Berlin. DRONE won the Amanda award, The Norwegian Oscar equivalent, and Gullruten, the Norwegian Emmy, for Best Documentary 2015.
Tonje has been featured in national and international media. Including national television broadcast with NRK, TV2, as well as national newspapers Aftenposten, VG and Dagbladet. Internationally media includes BBC, CNN, The Guardian, the Monocle, Vice, Wired Mag, Al Jazeera, Huffington Post, Democracy Now! and many more.
Tonje directed and produced PLAY AGAIN and INDEPENDENT INTERVENTION, which have won several international awards. The films have been screened on all continents in over 100 countries, and are used by schools and universities globally.
In the U.S., Tonje worked for ENG (Electronic New Group, LA) and she was co-distributor and the researcher for All Power to the People! (1997) and Downwinders (2000). In Norway, she worked for NRK, the Norwegian Broadcasting Corporation (2005-2006).
Tonje was the Festival Director of Human Rights Human Wrongs (2011), Scandinavia's sole documentary film festival that focuses only on human rights. Tonje started Ground Productions in 2005, an international documentary production company based in Portland, OR, USA and Oslo, Norway. Tonje is the Co-Founder and Director at UpNorth Film in Oslo, Norway.
Tonje is now about to release iHuman, a political thriller from the inside of the AI revolution, premiering at IDFA 2019.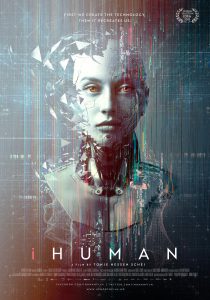 Screening at Kosmorama Trondheim International Film Festival
iHuman 99 min
Director: Tonje Hessen Schei
Country/Year: Norway – 2019
Cast:Michal Kosinski, Hao Li, Jurgen Schmidhuber, Ilya Sutskever, Kara Swisher
Language: engelsk, kinesisk
Subtitles:english
Screening dates & times
04 March, 18:00, Prinsen 6
05 March, 17:45, Prinsen 5
07 March, 10:30, Prinsen 3
The documentary thriller iHuman takes us on a journey into the «the invisible revolution», where artificial intelligence changes us as humans, society and the future.  We're obsessed with, addicted to and controlled by technology. However, who's really in charge? Through meetings with some of the greatest pioneers of our time, iHuman sheds light on the accelerating industry's political and social consequences and provides arguments representing both technology optimism and scepticism.  Director Tonje Hessen Schei has earlier made the documentaries Drone, Play Again and Independent Intervention, all of them portraying the relationship between humans and technology.
iHuman has already received a lot of attention at some of the biggest film festivals in Europe. Before the premiere, Schei participated in panel talks about artificial intelligence at the film festivals in Berlin and Cannes. When the film premiered at the world's largest documentary film festival, International Documentary Film Festival Amsterdam, Edward Snowden participated via video link.