Meta.Morf X – Digital Wild / Dokkhuset, March 6 – 7, 2020 / Curator: Zane Cerpina
Richard DeDomenici [uk]
Multiple Flygskams
Richard DeDomenici is a big fan of Norwegian pop music. Indeed, the first piece of recorded music he ever bought was from Norway. 
Richard still doesn't completely understand the meaning of the notion of the Digital Wild, but hopes to find out during his talk by describing a number of his works, before asking the audience if they think that such examples fit the theme of the conference or not. 
Each time they agree, he will sing an excerpt from one of his favourite Norwegian Eurovision songs.
However, if none of Richard's case studies are Digitally Wild enough, he will sing his least favourite British Eurovision song instead.
As part of his Digital Wild presentation, Richard will discuss the successes and failures of his Carry-Ok portable karaoke system, invented in 2009 to solve the problem of not being able to sing karaoke whilst walking down the street. His first outdoor tests of the system involved singing The Sun Always Shines On TV by Norwegian band A-ha on Shibuya Crossing in Tokyo. Richard will debut rare footage from this test in Trondheim for the first time. 
Before revealing his theory about how the high standard of living in Trondheim is related to a gang of middle-aged women in a park in Guangzhou. 
DeDomenici toured China with his ongoing Redux Project, which attempts to destabilise cinema by making counterfeit versions of scenes from famous movies, in the original locations where they were filmed. 
The project is only possible due to a perfect storm of inexpensive digital technologies, and will inevitably end with Richard either getting sent to jail for copyright infringement, or hired to direct the next Transformers franchise. Richard is therefore excited that his visit happens to coincides with the Trondheim International Film Festival.
He may also discuss why his fake digital watch might get him sent to Guantanamo Bay, and the progress of his long-gestating Anarchitecture project – in collaboration with an architect he met on Instagram – which if successful has the potential to destabilise the property market. 
If there's enough time, he'll accuse Boris Johnson of plagiarising his work, explore how 3D-printed adult toys could de-gentrify London, and unveil his plans to transform intercontinental travel using a distributed sexual power-grid.
If Richard is able to find a swivel-chair he may invite you to take part in his new sport, which he hopes to demonstrate at the Tokyo Olympics. 
He'll probably also attempt a live test of his new peer-to-peer political protest methodology, designed to circumvent draconian public assembly rules near the British Parliament.  
Afterwards he will attempt to purchase a sandwich using his proprietary cryptocurrency Knitcoin.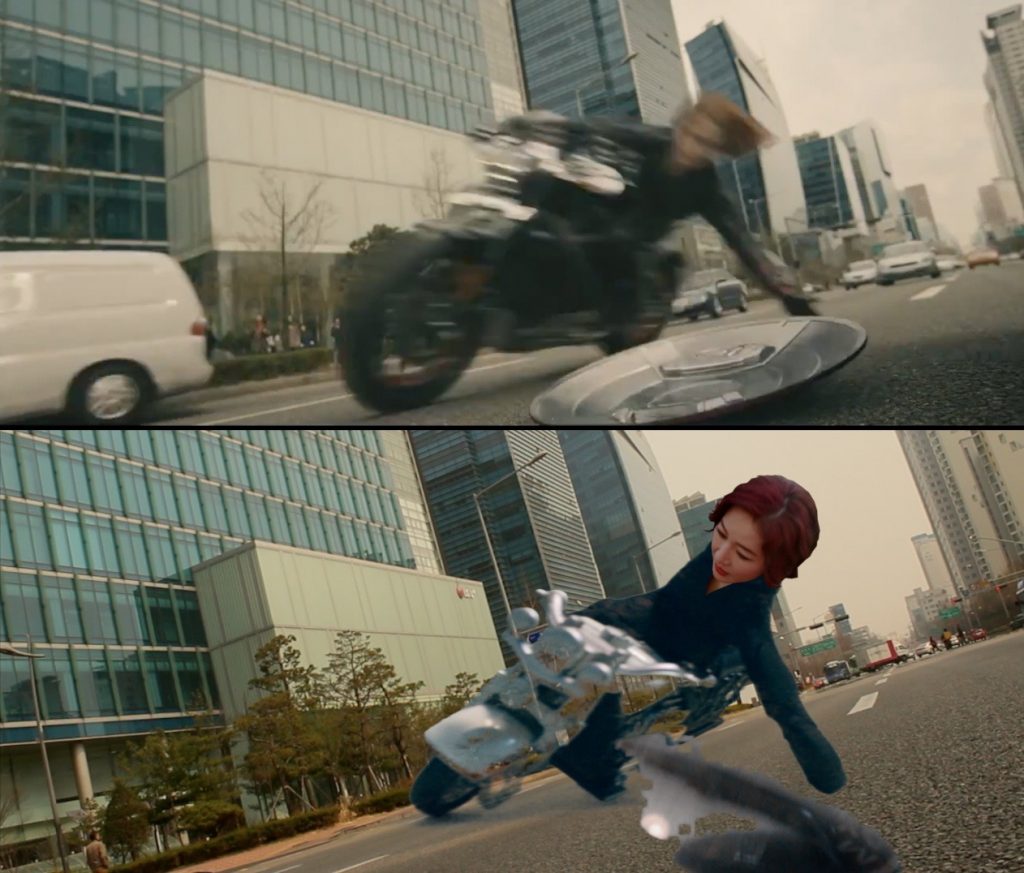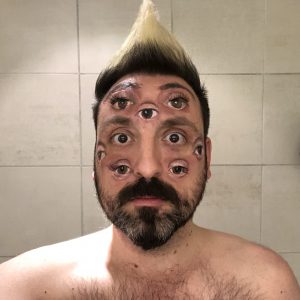 Richard DeDomenici
Richard DeDomenici makes work that is social, playful, critical, political and beautiful – although rarely all at the same time. He specialises in urban-absurdist interventions that strive to create the kind of uncertainty that leads to possibility. DeDomenici's 2015 adaptation of his inexplicably popular Redux Project for BBC4 was called 'one of the smartest, strangest, subversive half hours of television I have ever seen' by critic Matt Trueman. His touring installation Shed Your Fears debuted at Tate Modern in 2017. Richard has taken numerous shows to the Edinburgh Festival, although none of them made a profit. He has had many books published, however they are all quite small. His regular collaborators include Bryony Kimmings, Cheap Thrills, Forest Fringe and Jess Mabel Jones. DeDomenici has conducted residencies at festivals and institutions including TPAM in Yokohama, Akademie der Künste in Berlin, NSCAD in Halifax Nova Scotia, and Tansquartier in Vienna. 
When he was 11 he won the BBC London Marathon Poster Competition, an achievement he did not match until he sold a pair of cowboy boots to Kylie Minogue when he was 17. Richard also won a prestigious art prize in Iceland in 2012, but has still not received the prize money. He has been shortlisted for the Arts Foundation Fellowship, nominated for the Jerwood Trust Moving Image Prize and was an Oxford Samuel Beckett Theatre Trust Award finalist. 
DeDomenici is the longest-serving member of Home Live Art's board of trustees, and would quite like to move to Hong Kong. He's performed in over 30 countries and in 2020 he will unveil his most ambitious commission yet for the Radical Independent Art Fund, and devise a large scale theatrical work about the Eurovision Song Contest.
'DeDomenici is one of the most intellectually gifted, imaginative and dedicated performance artists in the UK today.' The Scotsman
'DeDomenici is one of the most fascinating artists to have emerged from the British performance art scene in the last decade' Herald
'One of the most creative artists I've ever met… Beautiful acts of absurdity highlighting more serious issues.' Guardian
'Richard DeDomenici is a performance artist whose artwork is cerebral, accessible and subversive.' The List
'Turning what we think we know on it's head. Resolutely enjoyable art' Arena