Here To Go II: Conference @ Dokkhuset
31/05/2014 @ 10:00

-

17:00

FREE ENTRANCE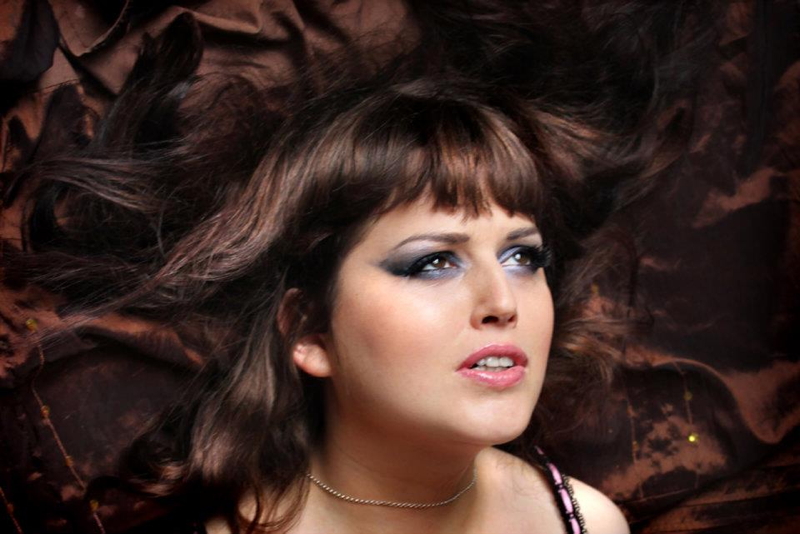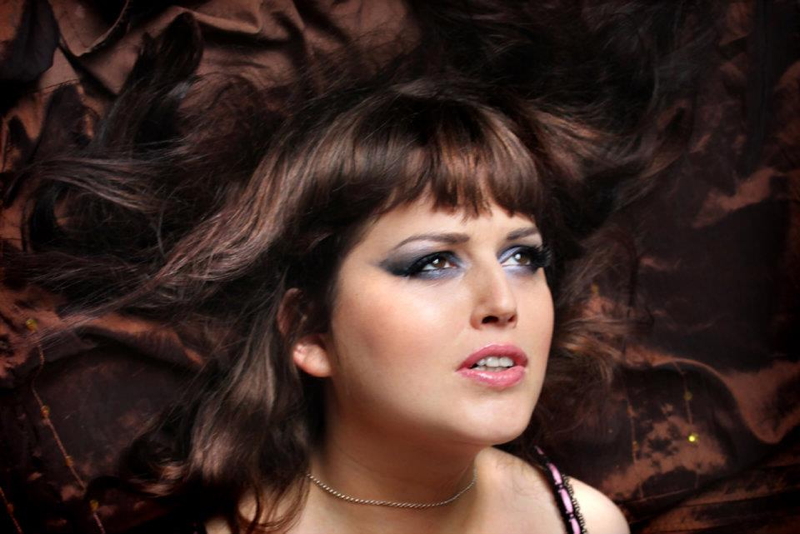 Carl Abrahamsson / Vicki Bennett / Alkistis Dimech / Angela Edwards / Peter Grey / Martin Palmer / Jesper Aagaard Petersen / Z´EV
Here To Go II
10:00 – Martin Palmer: HTG2014 Opening Remarks
10:15 – Carl Abrahamsson: Paul Bowles: Expat magic
10:45 – Vicki Bennett: 'We Edit Life' – a journey through cut and paste collage creations by audio-visual artist Vicki Bennett (aka People Like Us)
11:30 – Break
11:45 – Z'EV: The 3-Fold Ear and the Energies of Enthusiasm
12:30 – Alkistis Dimech: The Sabbatic Dance: Butoh's interior landscape and the terrain of Witchcraft
13:00 – Lunch and book launch
14:00 – Peter Grey: Secrecy and Revelation: A New Vision of Talismanic Books
14:30 – Angela Edwards: Taking Fine Art into the Esoteric Context in Action
15:00 – Break
15:15 – Jesper Aagaard Petersen: Operatiaon Mindfuck, Viking Edition: How Fear of the Satanic and Cartoon Exoticism Fueled the Prank of the Century
16:00 – Martin Palmer: HTG2014 Closing Remarks / Q&A
Here To Go: Art, Counter-Culture and the Esoteric is an ongoing symposium and book series focusing on what has generally come to be known as «occulture», and contemporary artistic endeavors within the cultic milieu. The symposium presents internationally recognized scholars and artists from various artistic, adademic and esoteric backgrounds to shed new light on this often overlooked and misunderstood anti-movement.
Martin Palmer
The Sabbatic Dance: Butoh's interior landscape and the terrain of Witchcraft
Butoh is explicitly concerned with the body of flesh (nikutai) as the limen through which an interior realm is brought forth and revealed. This act of poïesis by the carnal body is analogous to the orgiastic dance of the witches, the core ritual expression in the mythos of the medieval sabbat.
This talk will explore the common topography of Butoh and witchcraft as Alkistis have charted it in her magical and artistic praxis.
—
Alkistis Dimech is a dancer, artist and writer. Her current research on the figure(s) of the ecstatic-demoniac-witch, the 'woman in flight,' is made flesh in the performance-poem Volant. She is a devotee of Babalon, and a student of goetic magic.
As the co-founder with Peter Grey of the esoteric publishing house Scarlet Imprint, she has pursued the study and practice of typography and book design as the expression of an avant-garde esoteric ethos and aesthetic.
She studied Music and the History of Art & Archaeology of Asia and Africa at SOAS; and has trained in and performed Butoh for 13 years.
Taking Fine Art into the Esoteric Context in Action
Angela Edwards explores how performance art (mainly extreme body based ritual work) is practised outside of BDSM or actionism and in esoteric context. Ms. Edwards will explore the differences of ritual based performance art and the direction / intent of the performance artist working within the esoteric framework. She will discuss famous figures in the art historical context of performance art and film, and explore which in their nature of work can be termed as working within a esoteric living tradition. She will gave a full explanation of the conclusion of her ideas and personal philosophy regarding this genre of work. She will also be discussing her experiences within the esoteric framework and how the esoteric artists experiences are vastly different from the basic actionist who solely utilises the tools of transgression for political or sensationalist outcome.
She will also explain how the focus is not on visual beauty within esoteric art, and less about the product of art but concerned solely with the inner spiritual worlds development . She will be discussing the practice of ritual invocation and her experiences of working within her art in a living mystical tradition and system. She will also be discussing briefly her experiences of utilising sacred sex work as a professional sexworker and artist within her artwork and extreme body art rituals. She will then discuss her unique Here To Go performance mapping out each element of the ritual in relation to esoteric tradition and context.
—
Angela Edwards is a London based painter, writer and conceptual artist. She works mainly in the mediums of painting, sculpture, installation, film and extreme body performance art.
Her work explores sacred sexuality, ritual, erotic primitivism, the human condition, death, transgression through extremes, the ecstatic experience, psychosexuality, western mysticism and spirituality. Her writings has been published extensively in journals, as well as in her book Tantric Brute Grimoire.
The performances by Angela Edwards are event-specific extreme ritual acts that will force the onlooker to confront their own limitations and mortality. These performances are used as a practitioners tool in trances, and are done as one-off experiences for the artist to reach a heightened spiritual state. She has previously staged extreme performance ritual body based art at Torture Garden London, Performance Space London, Tempting Failure in Bristol, and Peep Space Edinburgh Fringe.
http://angelaedwardsart.wix.com/angelaedwardsart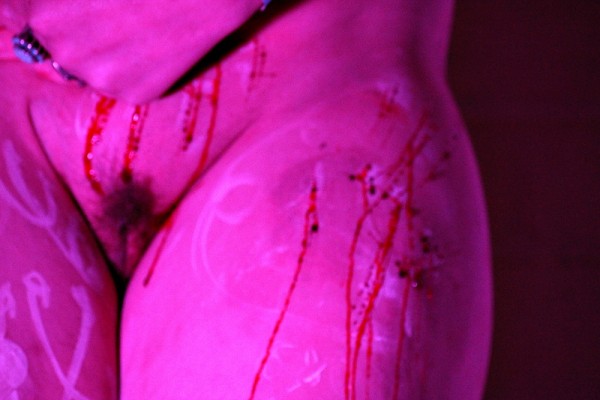 Paul Bowles: Expat magic
American writer and composer Paul Bowles (1910-1999) spent most of his life outside of the US. In his writings are many traces of a desire to leave not only geographical imprints behind but also specifically Western behavioral patterns. By exposing himself to "exotic" environments, he opened up new and creative dimensions within himself.
—
Carl Abrahamsson is a Swedish writer, photographer, musician, filmmaker and publisher. He's been studying the relationship between culture and esotericism since the mid 1980s and has written extensively on the subject(s). Carl is co-curator of the Here To Go symposium.
http://www.carlabrahamsson.com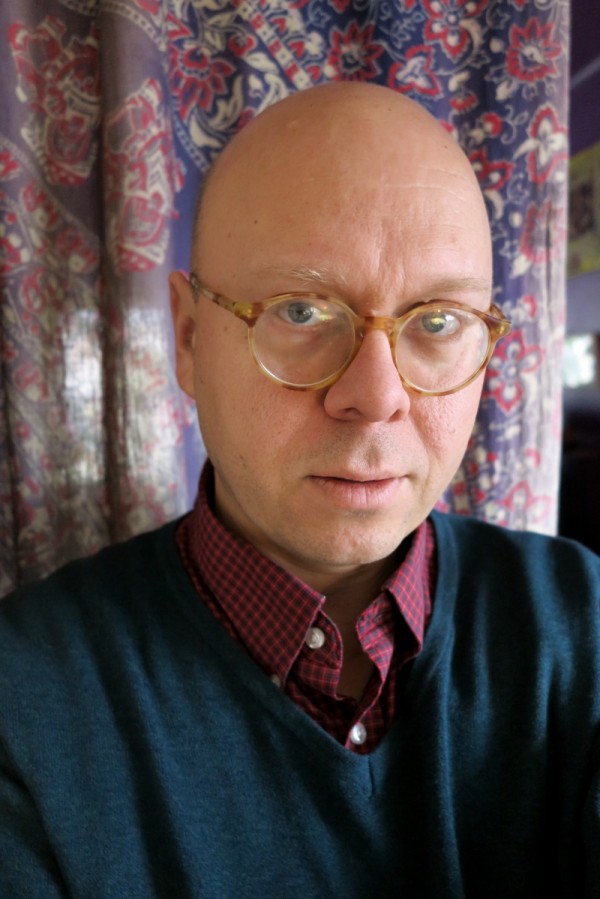 Operation Mindfuck, Viking Edition:
How Fear of the Satanic and Cartoon Exoticism Fueled the Prank of the Century.
In May 1973, residents on the small island of Anholt found 13 "ritual sites" scattered in the desert covering the majority of the landmass. The encounter sparked a brief moral panic in Danish media with claims of satanic cult activity, but the most interesting aspect was the aftermath of the event. During the forty years since the discovery, some 400 "Satan coins" have been found, mainly in Denmark, celebrating the satanic dawn of 1973, and many "satanic letters" have been distributed to various persons with invitations to black masses, mild threats and occult challenges.
Amazingly, the aftermath has been unknown to most, considered a threat and kept under wraps by police officers, museum officials and priests until 2013. Now we know that the entire complex was a colossal subversive Operation Mindfuck, orchestrated by one man, Knud Langkow, against the welfare state, the Lutheran church and the self-centered establishment of politicians, artists and intellectuals. Stirring the fear of the satanic by actively using exotic objects and alter egos to construct a nebulous cult, he challenged everything proper by playing bad – tongue-in-cheek, but never without a bite. As a celebration of the largest prank in recent memory, Jesper Aagaard Petersen will examine the background to and consequences of the event and compare it to similar projects using "guerilla ontology" and satanic imagery, including Robert Anton Wilson's play with conspiracies, Anton LaVey's satanic church and Jason Atomic's Satanic Mojo.
—
Jesper Aagaard Petersen is an Associate Professor at the Norwegian University of Science and Technology and a regular contributor to fringe lecture club Forum Nidrosiae. His primary interest is what is popularly called the alternative scene, New Age and occultism, namely detraditionalized and syncretistic religion in the contemporary West, particularly small informal groups and individual seekers within a larger «cultic milieu» of «occulture».
Jesper lives in Trondheim with his wife and two daughters. When he's not lecturing, writing dissertations or editing books, he makes appearances as a DJ of fine exotica.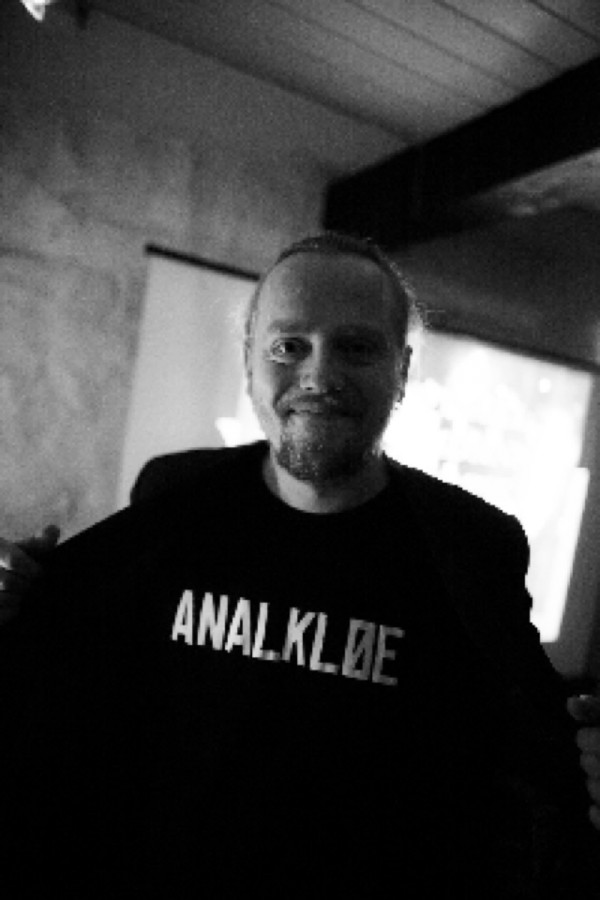 Martin Palmer studied psychology and religion at the Norwegian University of Science and Technology before he ventured into the art world. As an independent curator, enthusiast, and autodidact, he has presented and performed several works of noise and experimental music in his hometown of Trondheim and other places in Europe.
With a vibrant interest in fringe philosophy, counter-culture, and contemporary artistic endeavors within the cultic milieu he founded Forum Nidrosiae in 2008 as an open forum for what is generally known as «occulture.» He is also the founder and main curator of the Here To Go symposium.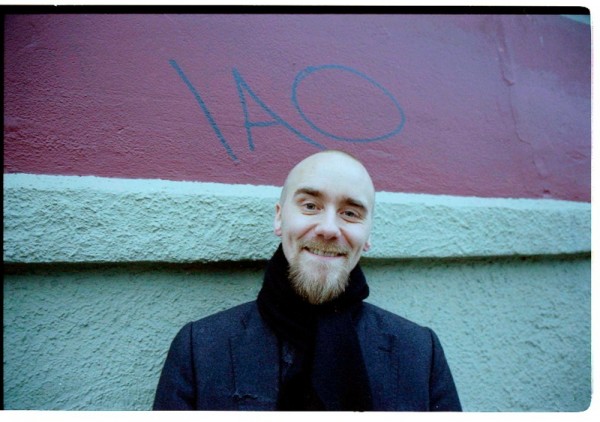 Secrecy and Revelation: A new vision of Talismanic books
The book can function as an empowered magical object, but what is the process and purpose of creating such artifacts in a disenchanted culture?
Peter Grey lays out not a history, but a new vision of the talismanic book in a world obsessed with ideas of authenticity but bereft of meaning.
—
Peter Grey is a writer and practitioner of magic and witchcraft. His published works include The Red Goddess and Apocalyptic Witchcraft.
He is the co-founder of the esoteric publishing house Scarlet Imprint and a devotee of Babalon.
'We Edit Life' – a journey through cut and paste collage creations of audio-visual artist Vicki Bennett (aka People Like Us).
Since 1991 British artist Vicki Bennett has been working across the field of audio-visual collage, and is recognised as an influential and pioneering figure in the still growing area of sampling, appropriation and cutting up of found footage and archives. Working under the name People Like Us, Vicki specialises in the manipulation and reworking of original sources from both the experimental and popular worlds of music, film and radio. People Like Us believe in open access to archives for creative use. In 2006 she was the first artist to be given unrestricted access to the entire BBC Archive. People Like Us have previously shown work at, amongst others, Tate Modern, The Barbican, Centro de Cultura Digital, Maxxi and Sonar, and performed radio sessions for John Peel and Mixing It. She has an ongoing sound art radio show 'DO or DIY' on WFMU. The People Like Us back catalogue is available for free download hosted by UbuWeb.
I wasn't aware of the scope that I later found out about. That you can release things like that and that I have got contemporaries, that there are movements and genres and so on. I did not know any of that. So it has been more like I have gone on this journey, and along the way people have told me things about what it is that I do, and I believe them.
– Vicki Bennett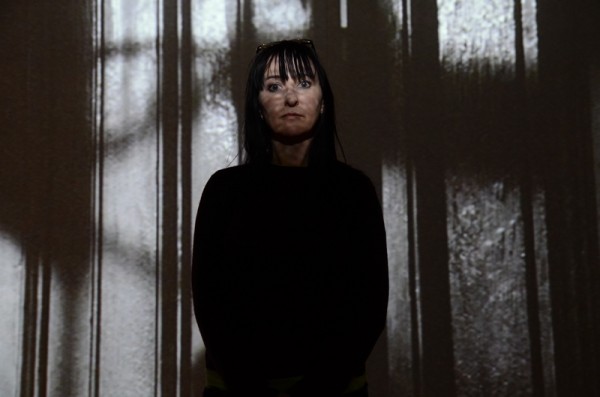 The 3-Fold Ear and the Energies of Enthusiasm
This lecture will be looking at why the ear is the major sense used for trance induction worldwide since the beginning of time. According to Z'EV, we have no farther to look than the actual anatomy of the ear itself for our answer/s.
Following the clues left to us by the renaissance anatomists, who first coined the names for the 5 mechanisms that facilitate hearing, we will enter into a rich and resonant Mytho-Poetic complex. Beginning at the end of the Exterior Ear, the lecture will take us to an encounter with the Tympanic Membrane where we'll dive into the world of the Drum, trance enducer par excellence.
Of particular note will be a consideration of Shiva's Hourglass Drum [the dumuru] and its birth from the Labrys and Shiva's correspondence with both Dionysus and Orpheus in the West. Continuing to the Middle Ear we find the Hammer, Anvil and Stirrup. This takes us into the Smithy, a paramount realm of the Shaman and inspiration for Pythagoras's first theory of Music. Our journey ends at the Inner Ear brings us full circle to the Labrys, the Cochlea or Labyrinth, whose paths we will meander where we'll encounter the Voice of Power vibrating the waters and bringing forth Light.
Along the way, Z'EV will consider the fact that the ear is a multisensorial system and not just responsible for hearing but for equilibrium & balance as well. It keeps us erect, it balances the body when we move, it maintains images fixed in the retina, and it is constantly adjusting and rectifying signals from the environment. In fact, we 'hear', much more than 'see' our way through the world.
The lecture will also cover the might-as-well-be quantum nature of hearing and reflect on some ramifications of that.
—
Z'EV is an American conceptual artist, sound sculptor and poet. After studying various world music traditions at The California Institute of the Arts, he began developing a wide range of concussive and percussive instruments, sound sculptures and assemblages devoted to the production of acoustic phenomena as the basis for subsequent solo work.
Z'EV abandoned Judaism at an early age and began his lifelong relationship with world religions and esoteric systems. His work with text and sound has been influenced by Kabbalah, as well as African, Afro-Caribbean and Indonesian music and culture.
He is regarded as one of the founders of industrial music.