LECTURE PERFORMANCE @ KUNSTHALL TRONDHEIM / TBA – fall 2020.
Curator and moderator: Stefanie Hessler
Kunsthall Trondheim and Meta.Morf are collaborating on a lecture performance by Geocinema. The event is organized as part of Geocinema's exhibition at Kunsthall Trondheim in the spring of 2020.
GEOCINEMA – Asia Bazdyrieva / Solveig Suess
Geocinema considers planetary-scale networks—cell phones, surveillance cameras, satellites, geosensors—as a vastly distributed cinematic apparatus. Their "stitching" processes are used for imperial observation, surveillance, verification, and tracking. Whether planned or accidental, they contribute to a visual culture for an uncertain future-present and yet, this "camera" is framing a form of "geocinema."
In this performance lecture, Geocinema consider this vast geocinematic apparatus as generator of a new form of distributed, machine-aided intelligence. The collective traces its creations and points it towards modes of seeing otherwise.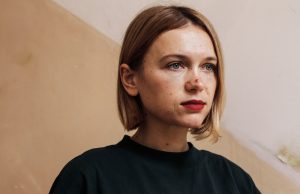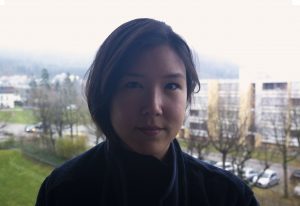 Geocinema consists of art historian Asia Bazdyrieva and film-maker Solveig Suess. Bazdyrieva studied analytical chemistry at the Kyiv National University (2009) and art history at The City University of New York as a Fulbright grantee (2017). Suess completed her undergraduate in Visual Communication at the Glasgow School of Art, with her post- graduate at the Centre for Research Architecture, Goldsmiths University, London (2017). Bazdyrieva and Suess started their collaboration at The New Normal think-tank, Strelka Institute, Moscow (2018). In 2018–19 they were fellows in the global research network Digital Earth.