Kevin Warwick (UK) – Meta.Morf 2018 Conference @ Dokkhuset, March 9 – 10, 2018
See full program here.
I feel that we are all philosophers, and that those who describe themselves as a 'philosopher' simply do not have a day job to go to.

Kevin Warwick
Cyborgs and Robots with Brains
In this presentation a practical look is taken at how the use of implant and electrode technology can be employed to create biological brains for robots, to enable human enhancement and to diminish the effects of certain neural illnesses. In all cases the end result is to increase the range of abilities of the recipients. An indication is given of a number of areas in which such technology has already had a profound effect, a key element being the need for a clear interface linking a biological brain directly with computer technology.
The emphasis is clearly placed on experimental scientific studies that have been and are being undertaken and reported on. The area of focus is notably the need for a biological/technological connection, where a link is made directly with the cerebral cortex and/or nervous system. The presentation will consider the future in which healthcare will be focussed much more on electronic rather than chemical medicines. Robots will have biological, or part-biological, brains and neural implants will link the human nervous system bi-directionally with technology and the internet.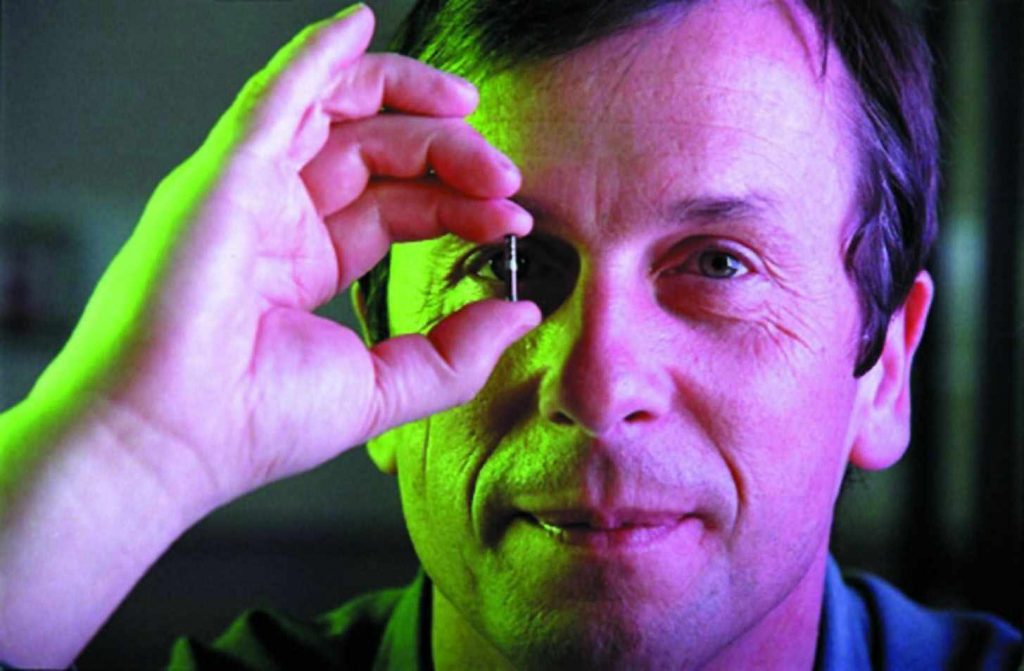 Kevin Warwick is Emeritus Professor at Reading and Coventry Universities, England. Prior to that he was Deputy Vice Chancellor (Research) at Coventry University. His research areas are artificial intelligence, biomedical systems, robotics and cyborgs. Due to his research as a self-experimenter he is frequently referred to as the world's first Cyborg. Kevin was born in Coventry and left school to join British Telecom. He took his first degree at Aston University, followed by a PhD and research post at Imperial College London. He held positions at Oxford, Newcastle, Warwick and Reading Universities before joining Coventry.
Kevin is a Chartered Engineer who has published over 600 research papers. His experiments into implant technology led to him being featured as the cover story on the US magazine, 'Wired'. He achieved the world's first direct electronic communication between two human nervous systems, the basis for thought communication. Another project extended human sensory input to include ultrasonics. He also linked his nervous system with the internet in order to control a robot hand directly from his neural signals, across the Atlantic Ocean.
He has been awarded higher doctorates (DSc) by Imperial College and the Czech Academy of Sciences, Prague. He received the IET Mountbatten Medal and the Ellison-Cliffe Medal from the Royal Society of Medicine. In 2000 Kevin presented the Royal Institution Christmas Lectures and in 2017 the Paul B. Baltes Lecture at the Berlin-Brandenburg Academy of Sciences.