Meta.Morf 2018 – Dangerous Futures
Stahl Stenslie (NO) @Dokkhuset, Friday May 4 & Saturday May 5, 2018
See full program here.
Designing for Danger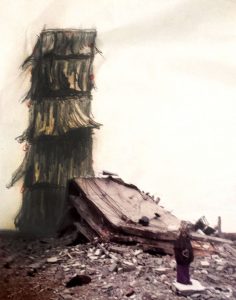 We live in dangerous times. Both environmentally and culturally. We live in a time preoccupied with dangers ranging from global warming, violent wars, religious upheaval, global terrorism to the relabeling of news as 'fake'. As if news have ever been true or objective. And in these darkest days we all go about blinded by our instinctual and consensual reaction to fight and design against these dangers. As if we have some magic superpowers at hand that could actually change the present into a paradise lost. One that never has been. Or ever will. This naivety must change. By doing good we are at the best fueling the bad. Like the old saying: Fighting for peace is like fucking for virginity. It feels good, but is no lucky charm in an unstable world.
To achieve any real change the opposite is needed: to design for danger. Not against it. Art and design can itself be seen as practices of violence as there is no innovation without conflict and disruption. (Shipulski, 2015)(Galli, 2013)(Baerten, 2014)(Borka, 2016). Such an approach counteracts our intuitive, instinctual patterns of behaviour. Then again, as a species we tend towards the conservative and past solutions. If it functioned in the past, why should it not function in the future. Such attitudes are frequently found in design with the mantra that it need 'ensure a positive, enjoyable experience' (Norman, 2013). Or even 'better' represent 'the conscious and intuitive effort to impose meaningful order' (Papanek, 1984).
Designing for danger is found in the works of various artists and designers such as the discursive and speculative design approach represented by Dunne & Raby (Dunne & Raby, 2013), the transgressive curatorship of Jurij Krpan, strategies of appropriation and inversion of the opposite values such as Laibach, the contestable design approach by SymbioticA.
Designing for danger is also related to the aesthetic strategy of the inversion of all values such as the doings of Jean Genet. To achieve the evil of the better one sometimes need to dig deep in the dirt. The preemptive architecture project is representative of the problematic nature of designing for danger. Current and ordinary rebuilding strategies in war zones such as the Gaza strip, is to rebuild housing into the same war targets of solid, 'normal' houses. This is utterly mistaken knowing the cursed situation of the many Gaza like sites around the world. It does nothing but recreating legitimate targets. Preemptive architecture does the opposite by proposing to build houses to be bombed. Such design for danger exploits the inherent and unavoidable evil by inversing it into something good. Or at least re-usable.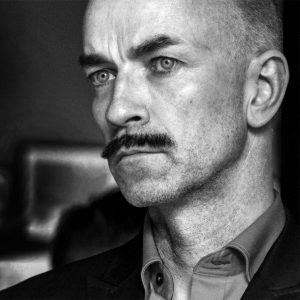 Stahl Stenslie (NO) works as an artist, curator and researcher specializing in experimental media art, interactive experiences and disruptive technologies. His artworks challenge ordinary ways of perceiving the world. Through his practice he asks the questions we tend to avoid – or where the answers lie in the shadows of existence. Keywords of his practice are somaesthetics, unstable media, transgression and the numinous. The technological focus in his works is on the art of the recently possible – such as i) panhaptic communication on Smartphones, ii) somatic and immersive soundspaces, and iii) open source, disruptive design for disruptive technologies. He has a PhD on Touch and Technologies from The School of Architecture and Design, Oslo, Norway.
Currently he works as the Head of Research and Development Department at Kulturtanken – Arts for Young Audiences Norway. He is editor of the upcoming publication Electronic Art in Norway (2018) and co-curator of Temporary Library of Norwegian Media Art (2018).